Digital signage software is a type of software that allows businesses to create and manage digital displays in their establishments. These displays can include advertisements, news headlines, weather forecasts, and other information.
Digital signage solutions manage static and interactive digital displays. These systems help you create, store, schedule, monitor, and display custom advertisements on TVs, projectors, and other digital collections.
There are several different digital signage software available in the market today but we have filtered the Best digital signage software from them. Some of these programs are designed for small businesses, while others are geared toward larger enterprises. Regardless of the size or scope of your business, there is likely a digital signage program out there that will meet your needs. 
One crucial factor to consider when selecting a digital signage program is the level of customization you require. For example, many programs allow you to customize each display screen with unique content and graphics.
Benefits of Digital Signage Software
These can provide several benefits to businesses, including:
Increased Visibility and Brand Awareness 
Digital signage can help businesses increase visibility and brand awareness by displaying important information in real-time across multiple screens in locations such as lobbies, waiting areas, or near the entrance. This increased visibility can lead to increased customer engagement and patronage.
Improved Employee productivity 
Employees are more productive when they have access to important information quickly and easily. By using digital signage software, businesses can ensure that employees have the latest news updates or product information at their fingertips without manually searching for it. This increases employee satisfaction and productivity overall!
Flexibility
Digital signage systems enable you to change your displayed content as desired. Non-digital signage systems typically convey one message permanently (i.e. cardboard signs, posters, flyers). Not only do digital sign systems enable repeated customization, but cloud-based systems let users monitor and make customizations remotely. Computer-driven digital signage systems require that changes be made on the connected computer.
Best Digital Signage Software To use in 2023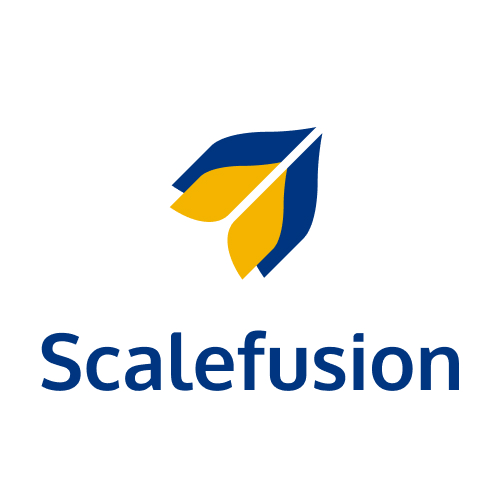 The cloud-based digital signage software by Scalefusion empowers businesses to transform their mobile devices into digital signage. Customer-facing industries such as retail, hospitality, healthcare, and more use Scalefusion to display multimedia content for promotional and customer service activities.
Key features
1. Kiosk mode – The single-app Kiosk mode converts mobile devices into digital signage. Hide the status bar and notifications to create a full-screen, custom user experience from the moment the devices are turned on.
2. Content management – Push rich media over the air–video, audio, and other visual elements–on hundreds of signages spread across multiple locations.
3. Device settings – Keep track of all signages from a web-based dashboard. Manage screen brightness, hardware buttons, and factory resets.
4. Multi-OS support – Scalefusion supports mobile devices running on popular OS, including Android, iOS, and Windows.
5. Remote support – Prevent frequent site visits. Remotely access all signages to identify and resolve any device issue.

Scalefusion Pricing
Prices start at $2 per device/month for the Essentials Plan and go up to $6 per device/month for the Enterprise Plan.
Besides the digital signage software, companies use Scalefusion to configure security settings, automate IT tasks, and manage the entire device inventory from a single panel. Scalefusion offers a 14-day free trial with access to advanced features under the Enterprise Plan.
Telemetry TV Digital Signage Software allows you to manage and monitor your digital signage system. With Telemetry TV Digital Signage Software, you can view real-time data such as system status, user activity, and more. 
Additionally, Telemetry TV Software provides reporting capabilities, so you can track progress and make informed decisions about your digital signage system. 
TelemetryTV allows users to broadcast dynamic content easily by streaming video, images, social feeds, turnkey apps, and data-driven dashboards to all of your displays wherever they are. 
TelemetryTV Pricing
14-day free trial available, with device licenses starting at $9 per month.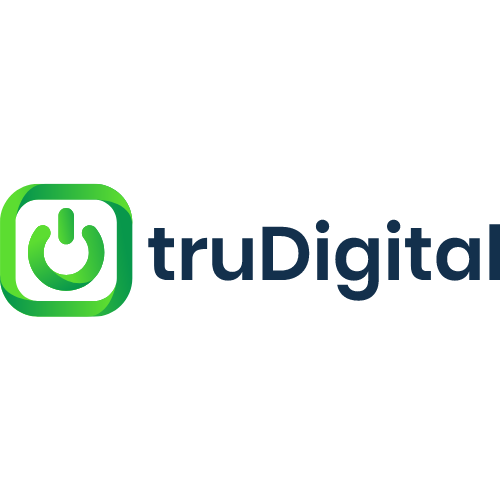 TruDigital Signage Software is a software application used to create digital signage. It allows for the easy creation of high-quality, interactive displays that can be displayed in any location. 
Tru Digital Signage Software is versatile and customizable, perfect for use in businesses of all sizes. TruDigital helps users manage files, organize content and manage multiple screens from a centralized dashboard. Users can also send content to individual locations or groups, and they can download reports. 
truDigital Pricing
Baic Plan starts at $29.00 per month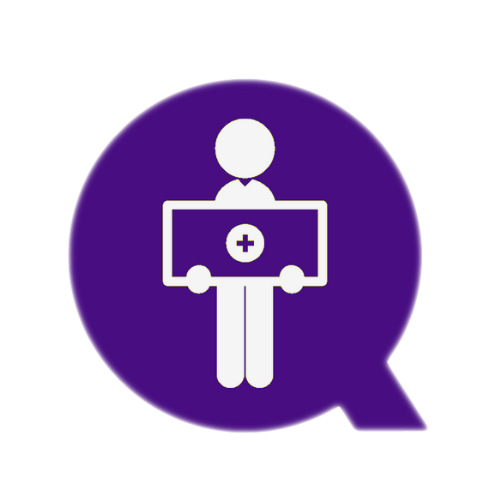 QuickESign Signage Software is a software application used to create and manage the signage. It allows users to design, print, and deploy signs quickly and easily. QuickESign Signage Software also includes automatic sign recognition and printing capabilities for multiple languages. 
It provides registered users a channel for streaming devices like Roku. Users can upload their information on this channel, including changes in store timings, menu cards, etc. QuickEsign includes a layout editor, which helps users change the layout of slides. Slides can be displayed as images on television screens. 
QuickESign Pricing
Light: $5 per month or $50 per year Standard: $10 per month or $99 per year Pro: $15 per month or $149 per year Enterprise: $20 per month or $199 per year Prices represent cost per device.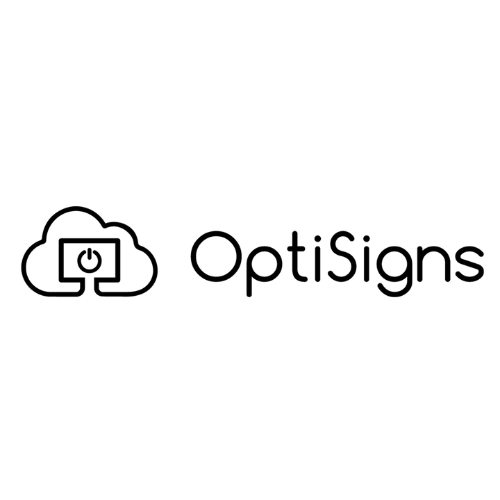 OptiSigns Digital Signage Software is a software program that allows businesses to create and manage digital signage. OptiSigns offers a variety of features, including content management, media streaming, security, and analytics. The software can display information such as product prices or schedules. 
OptiSigns helps organizations handle content scheduling using multiple tools like frequent promotions, overlap promotions, and time zone awareness to identify the best publishing time.
OptiSigns Pricing
Pricing is $10/screen/month 10% discount for yearly subscription.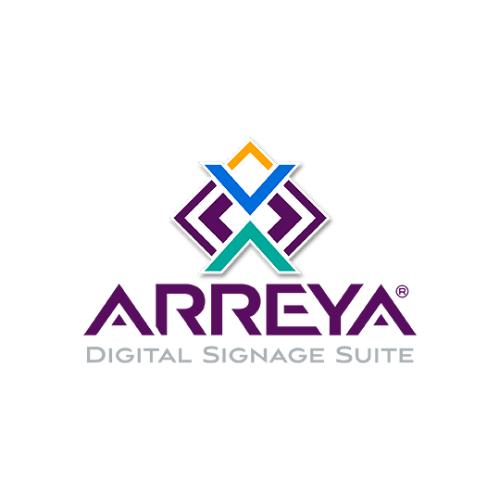 Arreya Digital Signage Software is software that helps businesses to create and manage digital signage content. It allows companies to create, publish, and manage digital signage content using a user-friendly interface. 
Arreya Digital Signage Software also offers video streaming, live broadcasting, interactive media player support, and more. The Arreya platform has live viewing to see what your screens are displaying and the offline mode to play content regardless of loss of internet. 
Also, Arreya allows unlimited users to access and instantly update content from anywhere. If you still run into issues, our reliable tech support will quickly respond with the answers you need. 
Arreya Pricing
Basic plan starts at $69.50 per month
Bonus Tool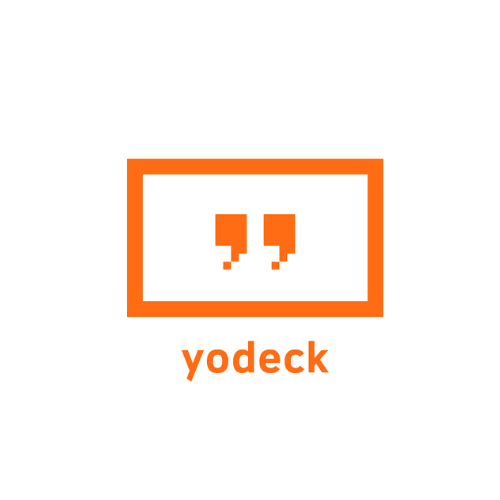 Digital signage software is a type of software that allows businesses to create and manage digital displays in real-time. These displays can promote products or services, provide information about the company, or entertain customers.
There are many different digital signage software available on the market today. Some popular options include Yodeck, designed specifically for small businesses and entrepreneurs. This program offers a wide range of features that make it easy to create and manage your signs, including: 
-A user-friendly design interface 
-The ability to add custom graphics and logos 
-Integrated social media capabilities 
-Advanced reporting tools
Yodeck Pricing
Baic Plan starts at $7.99/month or $95.88/year.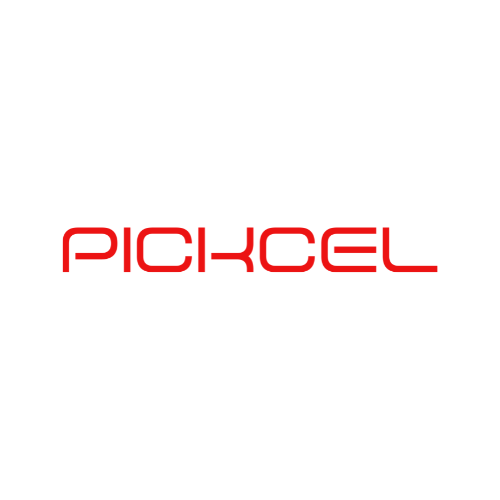 Pickcel digital signage software is a content management system for digital signage screens. The software also allows users to create content for their digital screens through hundreds of templates and more than 60 content apps to show automated content on screens, all within the software subscription.
Additionally, Pickcel offers on-premise solutions enabling organizations to self-host their content management system on the local server.
Pickcel Pricing:
Professional: $15/device/month (billed monthly) or $13.5/device/month (billed annually). Business: $25/device/month (billed monthly) or $22.5/device/month (billed annually); 10% discount for the yearly subscription.
Conclusion
We listed some of the best digital signage software in this guide and hope that the introductory information will help you select the right product for your business or company.
With technical progression, digital signage is expected to be the preferred path for businesses. The adoption of digital signage is worth a try because of its rewards to both customers and organizations. 
In a nutshell, digital signage assists businesses in improving customer experience. It creates a brand image that causes trust and loyalty among the customers to the brand. With digital signage, you advertise your brand and build equity.