App Store Optimization (ASO) improves the visibility and ranking of an app in the App Store. ASO can be done manually or through automated tools. It is a process that helps improve the visibility and ranking of your Android or iOS apps in search results pages on Apple's App Store and Google Play store respectively. This means that more people will be able to find your app, which can lead to increased downloads, engagement, and revenue. in this blog, we explore best tools that every marketer can use for doing app store optimization tasks.
Manual ASO involves creating high-quality screenshots, adding keywords to your app's title and description, and optimizing for search. Tools like AppAnnie can help you automate some of these tasks.
A few key factors will affect how successful your ASO campaign will be:
1) The quality of your app,
2) The competitiveness of your category, and
3) How well you execute marketing efforts.
How Does App Store Optimization (ASO) Work?
App Store Optimization (ASO) is a process app developers can use to improve their ranking in the App Store. ASO involves optimizing an app for different stores along with search engines, including Google, Yahoo!, and Bing.
There are several ways to optimize an app for the App Store:
Keyword research: identity which keywords users are searching for when they look for apps on the App Store;
Creating relevant titles and descriptions: make sure your titles and descriptions accurately reflect what your app does;
Use keywords in screenshots and other marketing materials: include keywords in screenshots, product descriptions, etc;
Submitting your app to Featured Sections and Categories.
The Importance of ASO for App Owners
App Store Optimization (ASO) is essential for any app marketing strategy. It can help you improve your visibility and ranking in the App Store, leading to increased downloads and more customers. Here are some key reasons why ASO is so important:
Increased Downloads: ASO can help you increase your app's downloads by improving its visibility on the App Store search results pages (SERPs). Higher rankings will result in more users finding your app, leading to increased conversion rates and higher revenue for your business.
Improved Rankings: ASO also helps you improve your rank on the App Store's main charts page.
Check out the Best App Store Optimization Tools Available in Market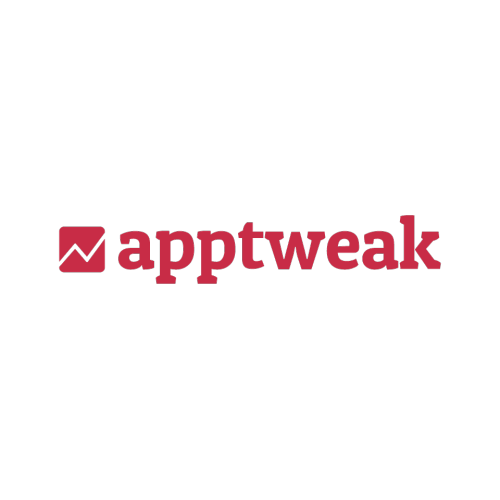 AppTweak is a popular app store optimization tool that helps developers and marketers to optimize their apps for the App Store. It offers a wide range of features, including app rating and review analysis, in-app purchase optimization, user engagement measurement, etc.
In addition, Apptweak's keyword research and suggestion tool allow developers to find relevant keywords for their app.
Key Features
Keyword volume and search popularity
Keyword impact analysis
Marketshare Seasonality
Competition Monitoring
Pricing Plan
Starter $69/mo
Guru $299/mo
Power $599/mo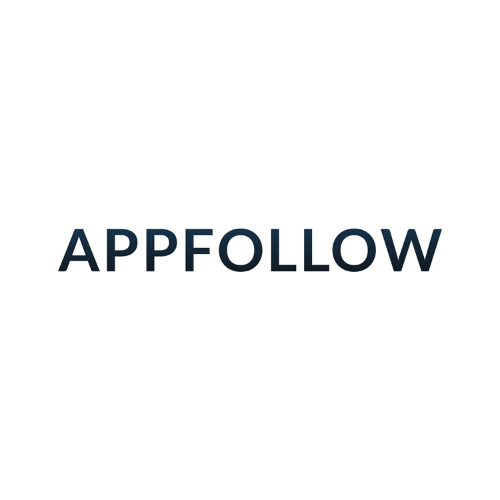 AppFollow is a mobile app store optimization tool that helps developers and marketers track their app performance, identify growth opportunities, and make informed decisions about optimizing their apps.
With AppFollow, you can follow the most important KPIs like downloads, conversion rates, and changes in keyword positions. Additionally, you can receive average conversion rate reports by app category and country every month.
Key Features
Competitors overview and analysis
Keyword popularity and difficulty data
Conversion rate benchmarks
Pricing Plan
Free (2 apps, 20 keywords, 20 replies per month, 5 team members)
Essential – $23/mo
Startup – $47/mo
Advanced – $111/mo
Enterprise – custom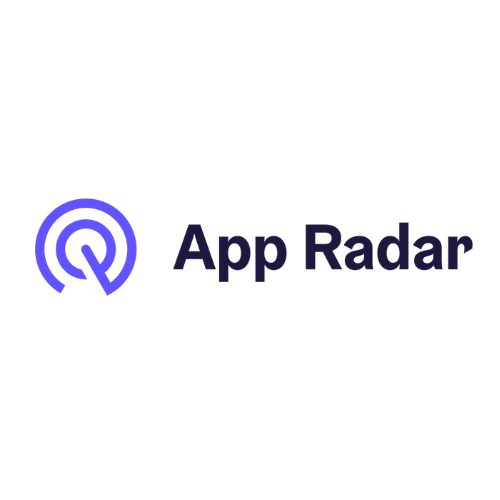 AppRadar is a mobile app store optimization tool that helps developers and marketers to identify and fix issues with their apps to improve visibility, engagement, and revenue. AppRadar offers a suite of features, including crash reporting, user insights, performance analysis, app ranking data visualization tools, and A/B testing capabilities.
The AppRadar ASO Tool is designed specifically for app store optimization purposes. It provides detailed information on how users interact with your apps (including crashes), allows you to track changes over time, and makes informed decisions about what needs to be fixed for your apps to rank higher on the search engines.
Key Features
Large keyword database
Real-time app store ranking
Ratings & reviews management
Pricing Plan
Free
Starter – $39/mo
Advanced – $69/mo
Expert – $129/mo
Explore : The List Of Best Affiliate Marketing Software to Use in 2023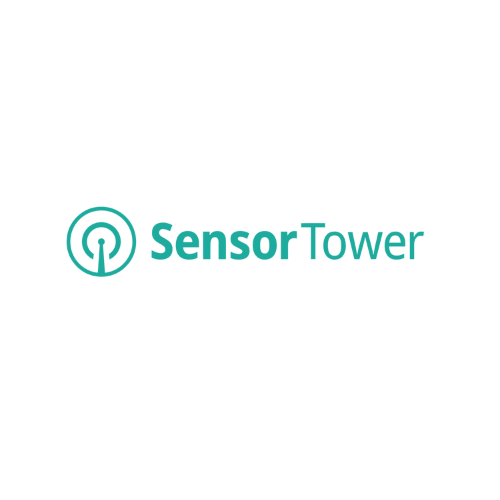 Sensor Tower's ASO tool is a powerful optimization platform to help your business grow. With features like user insights and campaign tracking, the Sensor Tower ASO tool can help you identify which users engage with your content and ads and optimize your campaigns accordingly.
With App Intelligence, you can research keywords to get traffic and difficulty scores and info on how many apps compete for a particular keyword. With Keyword Spy, you can find out which keywords your competitors use.
Key Features
Search traffic score estimates
Featured app history
Daily reports
Pricing Plan
Top Charts and Leaders are free and go with all Sensor Tower paid tiers. App Intelligence starts at $79 per month, which makes it a killer product for small businesses.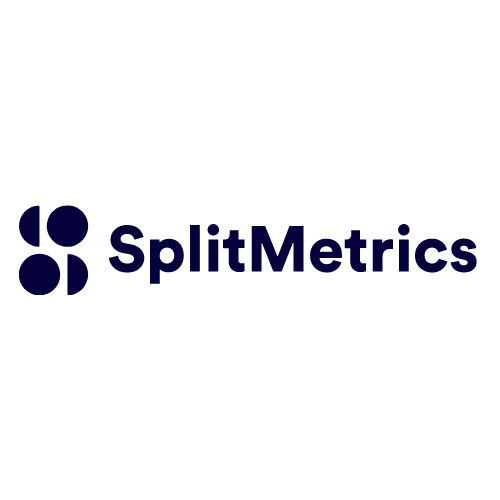 SplitMetrics is a powerful app store optimization tool that helps you understand how your app is performing on the App Store and makes recommendations for improving your ranking.
The SplitMetrics ASO Tool provides insights into how users interact with your app, helping you optimize for better performance. It also provides rankings data and performance analysis to help you make informed decisions about where to focus your efforts.
You can test every element of your app store page, including app name, icon, description, keywords, screenshots, promo video, etc. More than 30 different experiments are available.
Key Features
Pre Launch app testing
App page audit
API & 3rd-party integrations
Test different locations
Pricing Plans
Not available.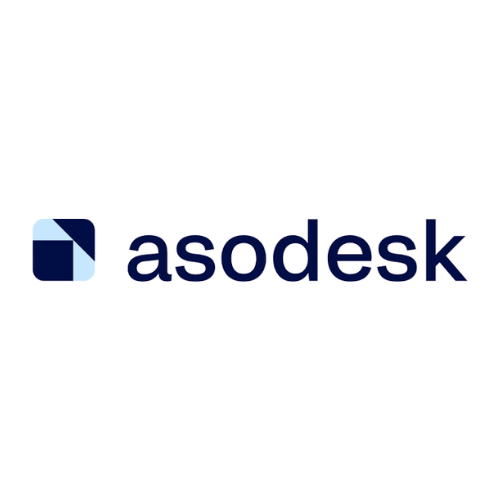 ASOdesk App Store Optimization Tool is an app store optimization tool that helps you improve your ranking on the Apple App Store and Google Play. It provides various features such as keyword research, competitor analysis, and more.
For example, with ASOdesk, you can find out which queries users use when searching for your app in the app stores. Also, you'll be able to see which keywords your competitors rank for. Additionally, ASOdesk will identify queries with low competition, i.e., those that are easier to rank for.
Key Features
Competitors and keyword chats
Keyword autosuggestions
Reviews and monitoring
Pricing Plan
S – $24.7/mo
M – $49.9/mo
L – $84.2/mo
XL – $118.3/mo
Final Thoughts on ASO Tools
Pushing your app for a higher ranking takes a lot of analytical wits. However, whether you only want to measure your app's performance against the competition or go deeper by reviewing how different images affect downloads, you will be impressed with the benefits that these app store optimization tools offer.
Hopefully, this list will help you choose an app store optimization tool that fits your needs and budget.