You only make a first impression once. For that reason alone, your Instagram biography is critical. Within a second, a visitor chooses whether or not to follow you. That is why a well-written bio and profile picture is one of the elements that you should not overlook! Here I give you 10 tips for a perfect Instagram biography
Tip 01: Pay Attention To The Title Of Your Instagram Channel
No, I don't mean the @yourinstagram channel title, but I mean the title that will appear at the top of your Instagram channel. Instagram will automatically enter your chosen name here, but you can change this yourself.
Most companies put the company name here. That is a wise thing to do because your company name is recognizable to (potential) visitors. But you can also think about taking a different course. For example, write here which product or services you offer. Or maybe you are known for specific expertise or topic. Then it is an idea to use precisely those terms in your title.

This can be the best strategy, especially for SMEs and self-employed people. Put the keywords in your title, and you may come up when people search for these words. The name of your Instagram channel and the title are the only two fields that come up in the Instagram search results. So think precisely about what you do with the title.
Tip 02: Use The Correct Terms And Keywords In Your Biography
Your company is known for particular services or products. Put these words in your biography so that a visitor can immediately see what your Instagram channel is about. Think carefully about what your (potential) visitor is waiting for. Put yourself in that visitor and then use the correct terms to draw the attention of that visitor. Seduce people and explain why they should be following you.

Post that in your biography. You can do this as a whole sentence like in this example from National Geographic Travel, but you can also keep it clear by placing dashes between the keywords. Always think about how you can convince the person on the other end to follow you.
Tip 03: Use Emoticons
Not only do dashes make your biography clear, but the use of suitable emoticons can also help. If this suits your target group and company, then I would certainly think about it because Instagram is a 'fun' social media channel where the use of emoticons is quite common. In addition, as you reply to Instagram messages from your audience, consider using emojis in this case as well.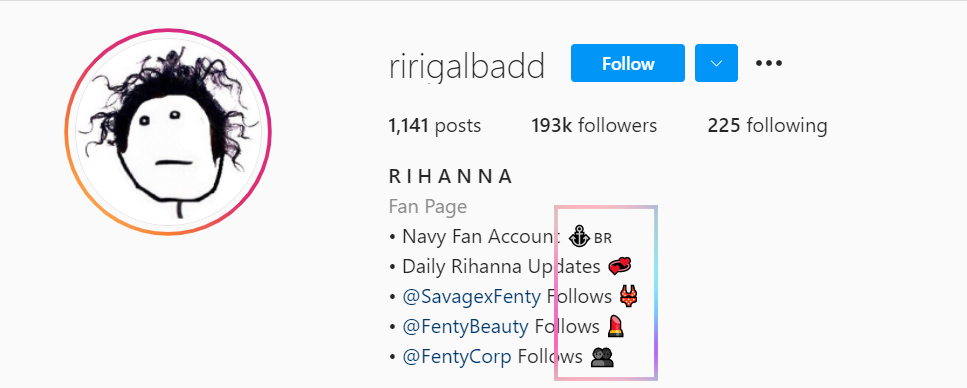 With suitable emoticons, you also make it easy for yourself. Some emoticons say more than a few words. Since you can only enter 150 characters in the biography field, it is a handy method to use emoticons. For example, use the pin emoticon to indicate where your company is located.
Tip 04: Make Your Bio Clear And Put Everything Together
Clear and easy to read. Therefore put everything neatly in lines under each other. Unfortunately, you cannot do this on your mobile device, but you can do this on your laptop or desktop! Surf to your Instagram account, go to 'Edit profile,' and create rules with the 'enter key on your keyboard. Ideal!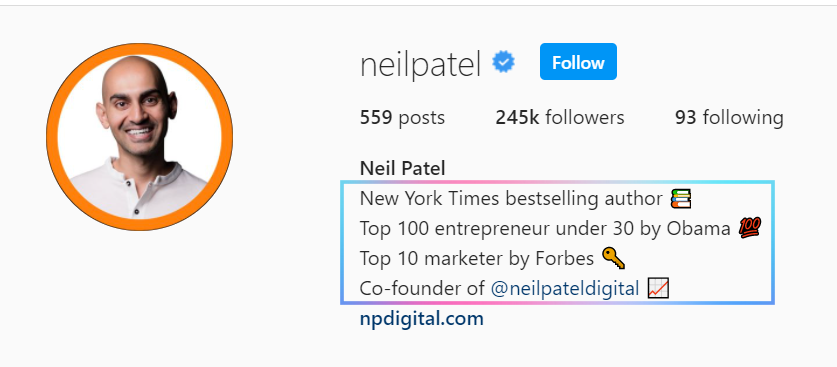 Tip 05: Put A 'call To Action' In Your Biography

Clearly show what you have to offer the visitor and place a 'call to action text in your Instagram bio. Do you want your visitors to buy a product? Or do you want them to click through to a special promotion? Request information about your services or contact you? Then put this in your biography.
Read : Why LinkedIn is Best Platform To Do Advertising For SME's
Tip 06: Put Your Website In Your Biography
You cannot place a website or link with a post on Instagram. The only place you can do this is in your biography. Use that place to promote your website, an article, blog, or your product.
Shoutmeloud uses it in this example to promote their website. Smart, because that way it makes optimal use of his social media channels. You will be directly linked to an overview learning platform.

You can change this URL regularly if, for example, you have written a new article or if you want to promote a particular marketing campaign. Then add the text 'link in bio' to the message you put over it to lead the user to your biography, where they then click on your website.
Tip 07: Do not forget to enter your email address
If people view your Instagram channel, then that is an excellent contact moment for you! Make it easy for visitors to contact you via email and post your email address there. Always useful!
Click on 'Edit profile,' then on  'Contact options' under the heading 'Company information and enter your email address. This will be placed under your biography.
Tip 08: Enter Your Address
A simple but often forgotten option: the option to enter your address. Make it easy for your customers and put your address on your Instagram channel.
Click on 'Edit profile,' go to 'Contact options' under the heading 'Company information,' and enter your address there.
Tip 09: Enter Your Phone Number
Now that you are at 'Company information set your telephone number as well. It is then effortless for a visitor to your Insta to reach you by phone. They can call you directly with one press of the 'Call' button. Ideal!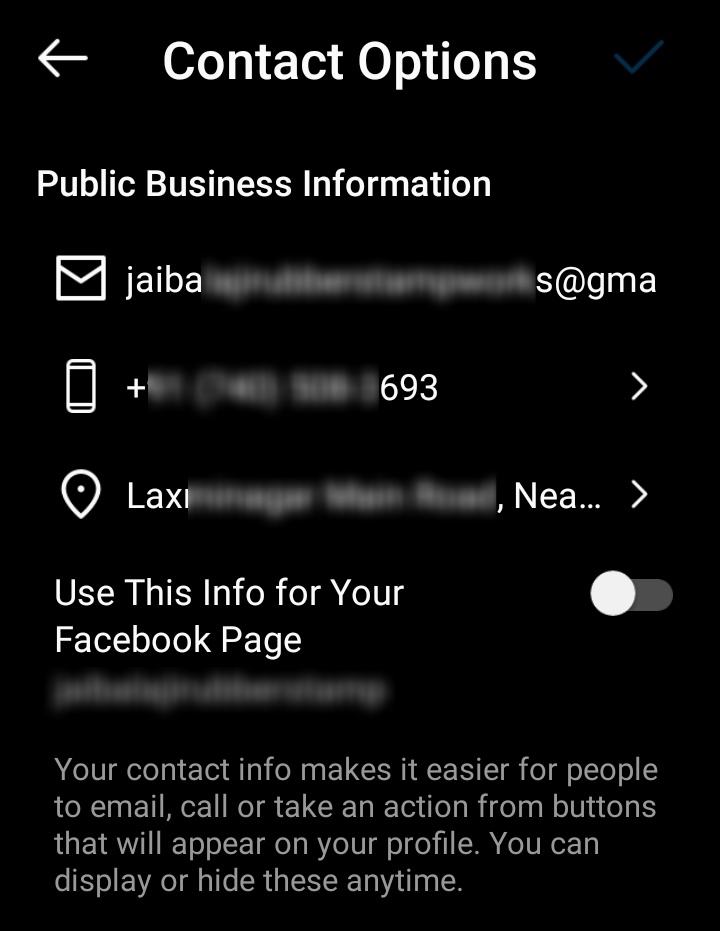 Tip 10: Use Hashtags
From last March, you have the option to place clickable hashtags in your bio. Go to 'Edit profile' and fill in the hashtags you want to associate with your company or organization in your bio. If you type a #, Instagram already starts to give some crosses for hashtags.
It is helpful to place a hashtag of a marketing campaign you have set up here. Or to get 'User-generated content' as Puma India does in its bio.
So you see that with a few minor adjustments, you can already achieve great results. A good biography is one of the first steps towards a successful Instagram channel!