Explore The Best 8 PDF Tools and Software that you can use in the everyday task of Office and School.
As the world becomes more digitized, you will almost certainly come across a PDF document. PDF files include bank and tax statements, ebooks, quotes, contacts, records, invoices, forms, resumes, and a range of other papers.
Because it is a widely used format with global compatibility, the PDF format is utilized by a large number of individuals and for a wide range of vocations.
Misplaced, lost, or misfiled documents are common, and they may be highly costly to businesses.
When a tangible document is needed, it may be difficult to locate it.
PDF tools may save you a lot of time in this situation, especially if you have a critical document to send.
We have put up a list of helpful PDF resources to help you navigate through the mess and make life simpler.
Here Are The Top PDF Tools For Office Admins and Students To Ease Their Work Flow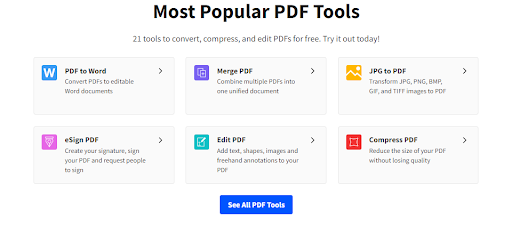 Do you require a certain format, or do you require a file to be converted or compressed!?
Is everything starting to fall apart?
Files may be merged and divided with the SmallPDF online tool, and unwanted pages can be easily removed.
Smallpdf contains practically everything you might possibly want for your PDF files. You can also convert PDF to Word.
With only a few mouse clicks, you can combine, divide, compress, and rotate PDF files.
PDF files may also be quickly and easily converted.
There is no longer any need to switch between applications or software!
Save time by immediately saving, organizing, and sharing files across several devices from their website.
SmallPDF provides a 7-day PRO trial when you need to use premium features and tools after which you may pay yearly or monthly for the full version; nonetheless, given its seamless features, it is not a terrible investment.
Advantages
User-Friendly Interface
Accessibility on the Internet
Direct Integration of Conversion Tools
Dropbox And Google Drive Documents Access
Disadvantages
Uploads Could Be Slow
There is no way to organize single PDF files.
After 1 hour, files are deleted.
Only 21 Tools in a Free Plan.
Only 2 Docs Processed Per Day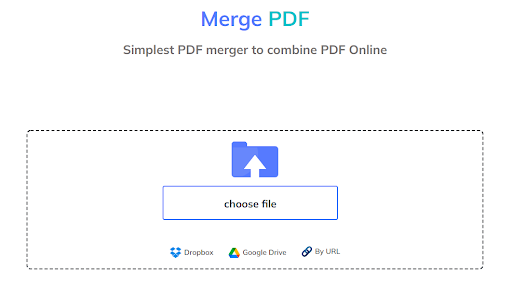 A PDF merging tool may be necessary for a variety of reasons.
Here are some further insights on the topic.
As we earlier said, the PDF file format is quite reliable, but it may be tough to work with at times, specifically if you have a large number of documents to merge.
If you do not want to spend a lot of time classifying and arranging your documents, all you need is a simple PDF solution like Mergepdf.io to merge them all into one document.
Text, images, graphs, and other vector elements may all be included in PDF files.
As a result, managing all of the content contained inside the PDF document can be challenging, and some of those files may cause the user problems.
Mergepdf.io is one of our most reliable and quick alternatives for combining several PDF files into a single document.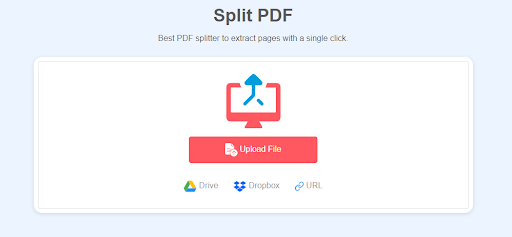 PDF splitters, such as "splitpdf.io," are tools that can break down large PDF files into smaller chunks.
This is an excellent choice if you need to share or upload a huge PDF file, or if you want to print it in tiny parts.
Splitting a PDF file is a straightforward operation.
To begin, select the PDF file you want to split.
You may either drag and drop the desired file into the allocated area or upload it straight from your file explorer or any archive where you saved the desired file after you have arrived at the splitpdf.io site.
The number of the PDF files you wish to produce must then be specified.
Finally, click the Split button to commence the procedure.
Splitpdf will create a detached individual PDF file for every single page you choose.
Although there are various techniques to achieve the same result, the SplitPDF tool is one of the most efficient and convenient.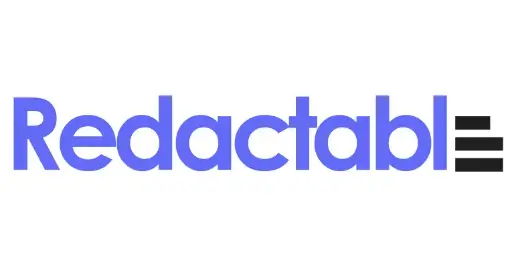 Redactable is the perfect solution for anyone who wants to protect their privacy. This software allows users to easily and quickly remove sensitive information from documents before they are sent off to be published or shared.
Simply enter the text you want to redact, and the program will take care of the rest. There is no need to spend hours painstakingly removing every last piece of information, with Redactable, everything can be removed in a matter of minutes.
Whether you're working on confidential papers for work, trying to keep your personal life private, or just want to avoid embarrassment in front of friends and family, Redactable is the perfect solution for you.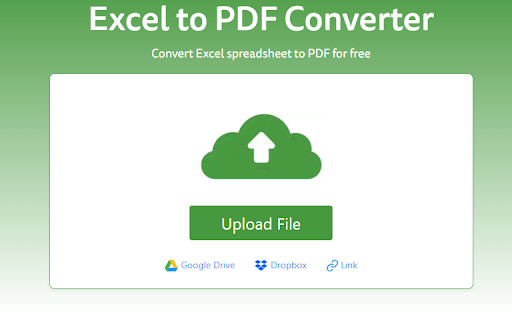 Excel files, as we all know, are not always easy to work with.
Using an Excel to PDF converter, you can easily convert Excel spreadsheets into customizable or even printable files for your device.
Microsoft Excel is one of the most widely used documents and record-keeping formats in the world, with millions of users.
However, as previously stated, users may be concerned about sharing and/or modifying Excel files with others owing to their sensitive nature.
If you email someone an Excel format sheet, for example, there is a chance it will get corrupted or changed during transmission.
Converting Excel format sheets to PDF files is an excellent approach to avoid this.
The Exceltopdf converter is both free to use and has a simple interface, making it ideal for the task at hand.
All Excel (CSV, XLS, XLSX) files are reliably converted to PDF with all formatting features preserved using the Exceltopdf conversion tool.
There are various online pdf tools available for converting MS Excel spreadsheets to PDF report format at the present, but exceltopdf.net is one of the best.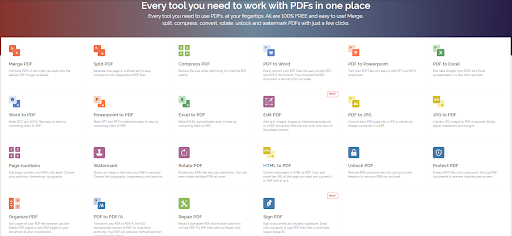 ILovePDF is a simple online PDF editing utility tool that we placed number five.
This web tool is incredibly flexible since it can compress, unlock, convert, combine, divide, and even watermark PDF files.
This online tool allows users to access data straight from cloud storage, which is quite useful if all of your files are stored online.
PDF Editors provide you with a variety of tasks, including viewing, editing, changing orientation, highlighting, and more.
You may use the ILovePDF tool to edit PDFs, create PDFs, annotate PDFs, amend PDFs, add watermarks, resize and rotate media content in PDF files, and perhaps encrypt PDFs with passwords.
You can quickly switch between viewing modes, and the drag-and-drop tool makes navigation simple.
These solutions have a basic user interface that allows users to quickly navigate their functionalities and perform any PDF-related tasks.

We are talking about scanning, different file conversion choices, and OCR.
While the free edition has all of the premium version's features, it is restricted to one PDF job every hour.
PDF Candy is a rare find, with top-notch scanning, several file conversion choices, OCR functionality, and other things you'd expect to spend extra for.
The web-based editor is presented as a collection of distinct tool icons accessible from a single landing page, rather than as a unified interface.
There are 44 tools for producing, editing, and converting PDFs in total.
Choose one, upload desired documents, and wait for PDF Candy to do the job.
Advantages:
Ease of Use
Multiple Advanced Options
Disadvantages:
Lack of A Single Interface may be confusing
1 ask per hour in the free version
Explore about : Online Grammar Checker To Use in 2023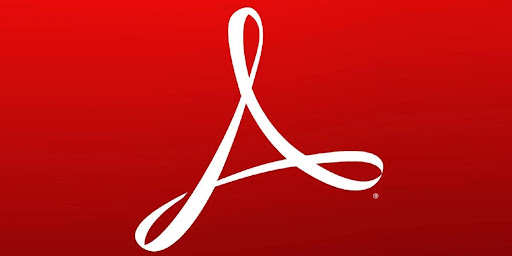 When using the Acrobat online tool you have the option to edit PDF files, you can reorder, delete, merge, split, compress, convert and do a lot more with your document files.
If you wish to reorder individual pages in your PDF, you will need to sign in.
You may rearrange your PDF pages by adding, deleting, moving, or rotating them as needed.
When you are done with your desired process, share your file with others so they may look over it and provide comments.
The file may be viewed on any operating system, including Mac, Windows, and Linux, using any internet browser, including Google Chrome.
The greatest alternative solutions are built on its comprehensive mix of creation, editing, reviewing, and security capabilities, but we believe Acrobat still does its best.
Its latest interface overhaul makes navigating its complex toolset much easier than it was previously, and its cloud subscription alternative makes its sophisticated capabilities more accessible to individuals and small organizations.
Advantages:
Tabbed UI with easy navigation
Features for modifying PDFs in depth
Filling out forms and getting signatures is easier with the simplified sharing option.
For rapid searches, text indexing is used.
Commenting and sharing over the cloud.
Disadvantages:
For new users, the extensive feature set might be daunting.
Can be quite expensive
A Trustworthy PDF Tool Can Assist you With The Following Tasks:
Providing material with information, amending it, and adding comments.
Making modifications to a report, such as adding or removing photos or other information, takes time.
Using a PDF Document to Make Multiple Files Using Multiple Documents to Create a Single Document
Fill out or make changes to a PDF form.
Using Excel Spreadsheets to Create PDF Documents
A PDF report may be signed and shared online.
Conclusion:
There is a range of document pdf tools to choose from, but one of the most crucial aspects is to consider\ its compatibility with a range of devices and search engines, as well as having highly helpful characteristics that make things very easy for the user.
If you do not have a good method for managing and organizing files, you will waste time, become irritated, have safety concerns, and so on.