It's true — fighting for a potential B2B prospect's attention can seem daunting. Add the challenging open rate of emails, and your marketing efforts might seem overwhelming.
Despite these issues, email marketing is still a popular tool to promote a company's services and products. In fact, as per Statista, 82% of marketers leverage this tool across the globe.
So, what are the tips for capitalizing on this popularity and overcoming the practical challenges?
B2B marketers must focus on primary areas that ensure prospects read your email. How should you proceed in this case? Find out in this blog.
Critical Components of Enticing Sales Email Templates
Drafting an email is only beneficial when prospects take the time to open it. Currently, the average rate of opening emails across all industries as per mailchimp lies only at 21.33%.
Hence, it is crucial to formulate your email in a way that it ends up in the top 20% by measuring your campaign performance based on different email marketing metrics. Every component in a mail needs to follow specific points. This way, companies can utilize email databases more efficiently.
1. The Subject Line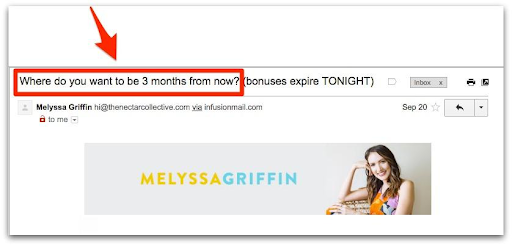 Keeping the subject line of an email as simple as possible is vital for B2B marketers. Hence, writing this line without using automated solutions or artificial intelligence is crucial.
Here are some tips to follow while writing an email subject line:
Avoid extra spacing, wrong names, and spelling mistakes
Do not write catchy slogans
Capitalize only the first word of the subject line
Avoid writing the line as a PR-style sales pitchOverall, focus on a short, crisp, and clear message. It is vital to write the subject line in your own words. This email marketing tip can improve the chances of getting higher open rates.
2. Email Opening Lines
Before beginning the formulation of the email opener, it is critical to address the following questions:
Is your target audience more traditional?
Do your services relate to the opening tone?
Will words like 'hi,' 'dear,' or 'hey' sound appropriate?After analyzing these aspects, proceed to draft the opening lines. Remember that your prospects are busy. So, after going through the email database, make sure you cut to the chase.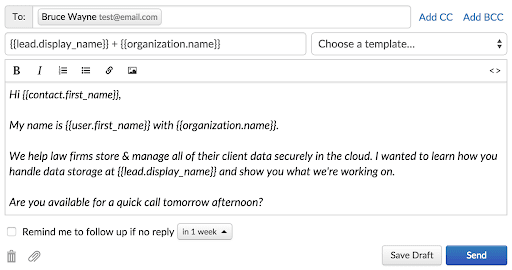 This structure can prove advantageous while drafting the opening lines:
Start by building context
Establish trust and genuine need
End with a referral requestThis way, you can nail the art of writing eye-catching opening lines. Also, analyze your prospects and create multiple email campaign templates accordingly.
3. Body of the Email
The main body or content of an email defines the marketing purpose. Hence, it is important to emphasize the end goal.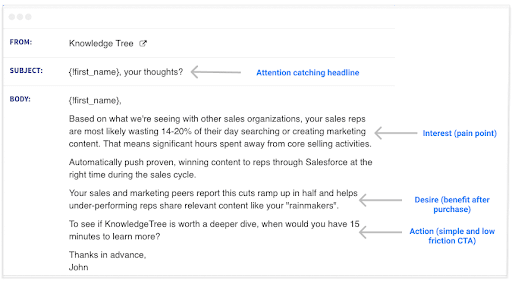 B2B marketers generally want to pitch their product or service. So, you should provide additional details about your company or brand properly. This way, you establish credibility and offer a clear context of your intentions.
Next, offer a solution to an existing problem. For this purpose, it is crucial to be concise and formal. Do not promise or convey more than necessary and stay practical.
4. Closing Lines and CTA
A direct call-to-action is mandatory in a sales email. In fact, email marketing focuses on converting prospects into customers. It is thus vital to follow certain factors while concluding an email.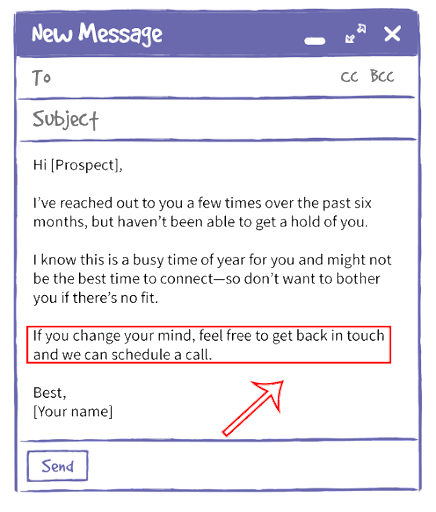 B2B marketers need to ensure that the closing lines and CTA are as follows:
Simple
Straightforward
Reasonable
Formal
A combination of all these facets amplifies the quality of a sales email. Consequently, you can receive a high return on investment (ROI) from this marketing effort.
At this time, as per statista the ROI on email marketing is USD 36. Hence, this channel of promotion is indeed a profitable one.
Essential Content Tips for Email Campaign Templates
Despite the rise of personal messaging platforms and social media, email marketing will remain relevant. It is estimated by statista that the number of emails sent and received daily up to 2025 will surpass the 376 billion mark.
Hence, B2B marketers should equip themselves with invaluable tips on creating alluring emails. Here are some facets to consider for enhancing the quality of a sales email.
1. Focus on Providing Value
Prospects will appreciate emails that include links to a free service. For instance, Adobe's free seven-day trial ensures users can test their products' features without any investment.
You can use such a tactic to offer a free demo or trial of a service. Such a sales email templates stands a good chance of receiving instant responses.
2. Offer a Clear and Concise Message
Once an email database is set, it is vital to focus on content creation. For this purpose, B2B marketers should know a product or service's pros, cons, and features totally.
As a result, drafting a straightforward email becomes easy. The average attention span of reading brand emails is only 10 seconds. It is thus critical to utilize this limited time to convey your message.
For this purpose, trim down the sentence length and use colloquial language.
3. Congratulate Prospects
Email campaign templates do not always have to be informative or sales-oriented. Sometimes, marketers can flatter prospects by congratulating them on a recent achievement.
This content strategy can prove as a subtle way to promote a business. In this type of email marketing, you can leverage B2B mailing lists and shortlist a potential prospect. Next, go through their social media lists or latest news.
Remember, creativity is the key when writing such congratulatory emails. Consequently, the prospects can respond to such emails without much delay.
4. Sell a Product
B2B marketers can forge an email template highlighting a product's benefits. This tactic can seem aggressive but works if you do it right.
Explain the product and its impact on the reader's life. In addition, do not sound boastful or convey extravagant facts. Achieving proper promotional balance is the key to writing such sales emails.
Marketers can gather insights from the in-house team if the company has technical products. This way, the email will contain only the necessary details that accentuate a product's functioning.
Examples of Sales Email Templates
After understanding the key components and essential tips, it is vital to go through some ideal email campaign templates. Here are some examples that relate to different scenarios.
1. Software Product Sales Email Templates
Subject: Use our new android application now
Content:
Hey ,
We are delighted to inform you that you are one of our first choices for testing our brand-new smartphone app. Within a few steps, you can access our app's features exclusively.
To get started, open Google Play Store and type in the search box. Click on install, and voila!
Your invaluable feedback and suggestions can help us improve performance and remove bugs. So, our team will truly appreciate your thoughts on any aspect of the application. Looking forward to your feedback.
Thank You,
This email marketing template does not boast any features or present unrealistic claims. Also, the subject line is clear and catches the reader's interest. B2B marketers can thus formulate a sales email based on such a template.
2. Cold Sales Email Templates
Subject: Collaborating on SEO projects
Content:
Hi !
I am , a content creator based in . I came across your marketing agency and was impressed to see the exciting projects on the website. It looks like you are a passionate individual in the company of some phenomenal teammates.
I've been looking for some creative SEO-centric projects for the past few days. Do you need an additional content creator for collaborating and working on new or existing projects? If you do, I will share my portfolio in this email thread.
However, I wish you continued success, even if you have no current requirements. I am following your work and learning a lot in the process.
Sincerely,
This email template focuses on being straight to the point and genuine. Such email campaign templates do not require much time to read and intrigue prospects greatly.
3. Crisp Sales Email Templates
Subject: Your website
Content:
Hi ,
I am aware that you are a leading tech startup, so I won't take much of your time.
At , we offer automated HR software to optimize your in-house tasks. Our products cover all facets of human resources, including sourcing, training, and onboarding.
Are you available to connect with us for 10 minutes later this week? It will be fantastic to know if we can help you in any way.
Thanks,
B2B marketers looking to draft a short sales email can consider this template. Notably, this content conveys a vital message without any fluff.
4. Generic Sales Email Pitch Templates
Subject: Quick request
Content:
Hey !
I am , associated with as a . We work with hospitality organizations to offer automated hotel content solutions.
Could you please let me know the ideal person at your organization to discuss a possible collaboration?
Thanks,
This general template can help reach out to organizations in various sectors. Marketers can go through the relevant email database and choose potential prospects to send such sales emails.
Simple Language Suggestions for Crafting Sales Emails
There are specific tips and suggestions that you can follow before writing a sales email. These suggestions keep your readers intrigued as you avoid any complexity:
Do not use a figure of speech or metaphor in email marketing content
Substitute long words with shorter alternatives
As long as possible, never use passive voice in sales emails
Make the emails about the recipient
Shorten the length of sentences wherever possible
B2B marketers can follow these tips to ensure readable and honest emails. Remember to be genuine, confident and respectful while writing these templates.
Along with following these tips, ensure sending follow-up emails to potential prospects. Also, your template should contain a personalized HTML email signature and an unsubscribe link. These suggestions can help you create customized sales email campaign templates effectively.
In a Nutshell
To write attention-grabbing sales email campaign templates, the first focus of marketers should be on key components. It is crucial to personalize the template by following certain tips regarding the subject line, opening, body, and concluding portion of an email.
Next, email marketing requires tweaking content to match the end audience requirement. For this purpose, it is paramount to study potential prospects by leveraging a comprehensive email database.
Marketers can contact a database solution provider to gain more insights about mailing lists and templates. This way, the process of creating targeted sales emails becomes more efficient.