Before commercials and internet marketing strategies, businesses increased their profitability and customer base through positive word of mouth. Suppose person A buys some products from company X and would spread positive words about the products and recommend person B to buy the products from the same brand, and then person B tells C, and the cycle goes on. It means if you make one customer happy, you can automatically achieve the magnitude of thousands of other people. 
Today, brands use lots of marketing strategies, both online and offline. But word-of-mouth still stands first because people prefer to trust friends, relatives, and acquaintances rather than brochures, blogs, and social media content. 
Testimonials are like compound interest for brands; it just earns themselves; you don't need to put in much effort. Adding testimonials on the website seems old fashion but guess what? Yet, it is still powerful and adds value to your business, but yes, the medium has changed; social media platforms are full of video content, and testimonials are one of them. 
Do you know? Why are video testimonials important and play an important role in the lead generation process? Because it gives your potential customer a push to buy your products or service. Infographics revealed that customer testimonials have the highest potential to attract buyers.
In this piece, we will explore how important video testimonials can be for your brand. but before digging into that, let's have a look at the meaning. 
What is a Testimonial? 
You cherry-pick your best customers, the ones who buy your product regularly and ask them to endorse it. A testimonial is like a well-trained dog that does what you want it to do. 
Testimonials focus on showing off the positive qualities of the product or service you're selling, whereas reviews are more like a wild, stray dog. It doesn't always do what you want, and it can even bite. In reviews, customers show their genuine opinions about your products or services, as expressed by the comments they write independently. These reviews can range from positive to negative.
This is the major difference between testimonials and reviews. 
"Buy It from Them" Why Video Testimonials are So Effective?"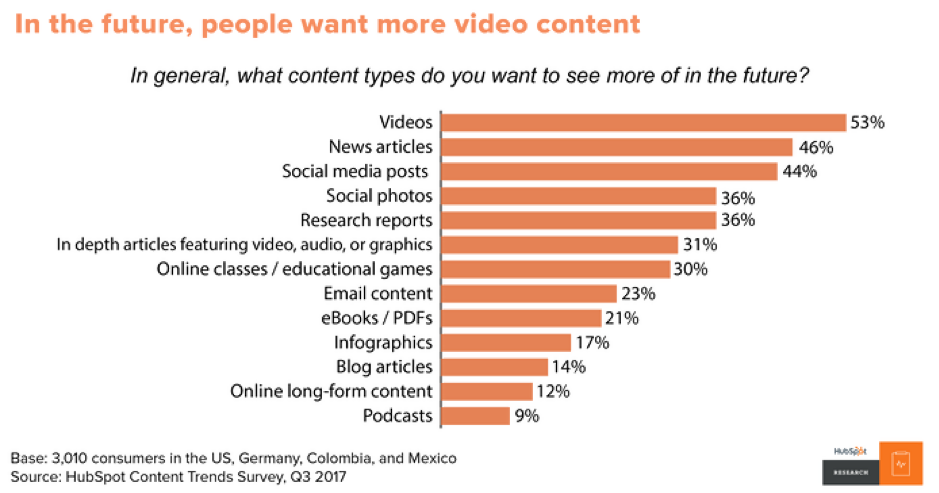 And when you combine video with the traditional word-of-mouth
strategy, it will produce higher results. Still not convinced? Refer to the following statistics
Over 65% of your customers prefer to watch a video rather than text-based content

64% of website visitors buy products or services after watching a video on your website

If your product consists of reviews and ratings, there is a 63% chance that buyers will prefer your product 

An average of 90% of online buyers claim that reviews play an important role in influencing their purchase decisions. 
Video testimonials deliver high returns to any business, no matter the industry. When you look at several examples of video testimonials in action, it becomes obvious that they are an excellent choice for marketing.
Video Testimonials Help You Dominate the Marketing Game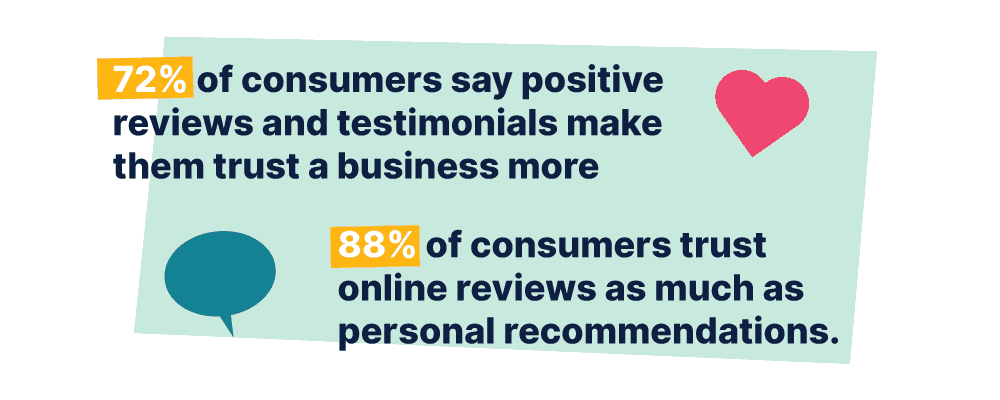 Customer testimonials are a bias-free endorsement of your brand; they contain real happy customers talking about your products and how your product helped them address their issues. It is an incredible part of your online marketing strategies. 
Even 88% of marketers admit that video testimonials produce higher results and are one of the best marketing techniques. Video testimonials work best if you want to showcase the product you provide or highlight some premium features of your service. 
Without any further ado, let's discuss why video testimonials are a powerful piece of social proof and how it accelerates your business.
Video Testimonial Activates Emotions in Person
Humans are not exclusively logical beings, as research has shown. Making decisions is also influenced by emotions. What better medium is there for expressing emotions than videos? Text, by the way, is emotionless and static. Videos, however, don't work that way. Videos are dynamic and effective, and it consists of a mixture of photos, audio, expressions, and text. 
No medium can beat video testimonials because it evokes the right emotions in the user's mind and helps them to buy products quickly. Additionally, the text is a time-consuming tactic; no reader wants to read long paragraphs about product reviews; here, a short product video can tell lots of things and convince customers in a better way. 
It is explained in science that our brain is composed of mirror neurons that activate under two circumstances. First, when we perform some action, and second when we watch another person doing the same thing, and video testimonials have the power to do both. 
Build Trust
Winning customers' trust is not a cakewalk; you need to put in some effort to earn trust. Word of mouth is a solid tool that helps brands to establish trust among customers. People also these days become digital nomads; they trust real people more than infographics and statistics.
You are more likely to persuade visitors to convert if you show them, happy customers. And this applies to all industries, not only eCommerce; even 93% of diners check reviews before visiting restaurants. Adding reviews to the delivery application can help restaurants to build trust even with those who have never heard about their dishes before. 
According to a study performed by BigCommerce.Inc, seventy-two percent of the respondents reported that they trusted a business more after reading and watching positive reviews.
Enhance Customer Retention Rate 
Videos can stick in the minds of audiences longer than textual information since people are more likely to remember them. If you create a video testimonial for your product, you can get a higher retention rate than explaining through text. Video can actually stimulate the brain in a more profound way than storytelling.
When it conveys information through interesting visuals, people will remember it. Make videos that showcase the best qualities of your product to market it. By adding text and graphics, you can make it more visually appealing.
It means the more you post a video of happy customers on your website, social media feed; the more people will remember your brand and show interest in your product. Eventually, it will boost customer retention rate and bring in new customers and thus generate more business. 
Powerful Social Proof of Your Products
Your sales copy can be validated by the testimonial of an actual customer, which shows that your product works as promised and does what you say it will.
To understand it in a better way, here we have taken an example of a couple of brands. 
In its blog, the popular food delivery app, Doordash stated that customers turn to the Internet and check online reviews before ordering any dishes. They check reviews on a couple of websites and search engines, including TripAdvisor, Google, social media pages, etc. 
Another example is Codecademy. It is a popular site offering coding classes to students and was established in 2011 by Zach Sims. Within a short period, it has gained huge momentum and has more than 25 million users.
The following YouTube video posted by one of their happy customers talks about how Codecademy helped him excel in his career and encourages other students to learn coding from this website.
What makes this video testimonial popular and effective? Because Tommy Nicholas went on to develop Time's 50 best websites in 2013, this gives the platform insane popularity. It also impresses viewers and encourages them to do something big with their careers with Codecademy. 
Build Authenticity
Last but not least, a video testimonial is more trustworthy because customers can quickly grasp expressions, voices, and gestures that reflect the experience with your products. It will make your brand more transparent and credible because you feature happy customers and their honest expressions, not just text on your website. 
Increase Brand Bandwidth Through Video Testimonials

Video testimonials play an important part in the business ecosystem because you don't know the company, can't touch the thing you're buying, and the risk is incredibly high. When used correctly, testimonials can significantly boost your brand's image, trustworthiness, and authority.
The impact of a client testimonial is astounding. This earned advertising, also known as word-of-mouth advertising, is an excellent approach to promoting your company and brand, acquiring new consumers, and rewarding your existing customers' loyalty. Sharing those client testimonials with a global audience has never been easier, thanks to the growing popularity of social media sites.