What do Marketing Analytics Tools entail?
To optimize their marketing endeavors, every company must have marketing analytics tools. These robust programs enable digital marketing teams to measure and optimize performance, ensuring their investments' justification and effectiveness. These analytics software packages provide a comprehensive overview by gathering data from various channels like websites, social media pages, and print ads and consolidating them into a cohesive picture.
As an integral part of digital strategy, digital analytics tools empower digital marketers to understand their operations by compiling information from every aspect of their operations. This includes analyzing website traffic, tracking impressions from TV commercials, and measuring the likes garnered on Facebook posts. These digital marketing analytics tools offer in-depth analysis beyond mere numerical data.
Analytics Tools for Measuring and Analyzing Search Engine Marketing Performance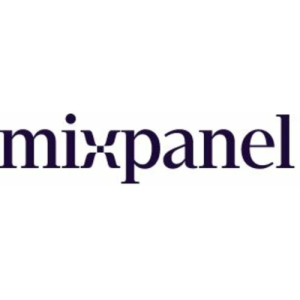 Leading provider of advanced Digital Marketing Analytics tools platform and cell phone analytics
If you want to track the events happening on your website or app, Mixpanel is the perfect solution. It provides valuable insights into users' actions and their sequence. Our blog article can guide you on utilizing digital marketing analytics tools to achieve a higher return on investment.
Mixpanel offers a user-friendly method to monitor user activity on websites and mobile apps, including Android and iOS platforms. By integrating their digital marketing analytics services into your platform(s), you can access statistics such as event type counts and valuable insights on early adopters of specific features. This empowers agency data analysts, regardless of their size, to stay ahead of marketing trends.
Who uses it?
MixPanel was specifically developed with marketing professionals, focusing on functionalities catering to their needs. Its primary objective is to provide valuable insights into consumer behavior and optimize efficiency funnels. Although it has a product-oriented approach, marketing departments also leverage MixPanel to enhance their strategies and drive better results.
By utilizing MixPanel, marketing professionals can identify and analyze user actions, allowing them to understand how consumers interact with their website or app. This data-driven approach enables them to make informed decisions and implement effective marketing tactics. With MixPanel's powerful features, marketers can uncover valuable insights and take proactive steps to increase efficiency and success.
Price: 
MixPanel has several pricing tiers based on the multitude of tracked occurrences and useful features, with a basic subscription starting at 99usd monthly.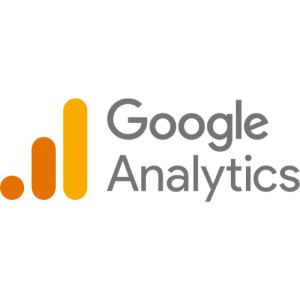 Google Analytics offers a comprehensive range of analytics tools completely free of charge. It provides valuable insights into website traffic, including the number of visitors from different locations and their on-site activities. This data is crucial in determining which marketing strategies to prioritize and where to focus resources for increased traffic.
You gain seamless access to a powerful combination of analytics and advertising capabilities by linking Google Analytics with the Google Ads platform. This integration simplifies the process of optimizing your marketing efforts. Furthermore, our experts offer customizable Google Analytics templates that feature interactive visuals, allowing you to make the most of your data.
With Google Analytics, you can track various metrics such as page views and user behavior, including time spent reading content and scrolling through pages, and gain insights into demographic information like the age of your website visitors. This wealth of information empowers you to make informed decisions and refine your marketing strategies for better outcomes.
Who is it intended for?
Any marketer who wants to track overall traffic generated by his marketing activities should use Google Analytics.
The subscription plan is 100,000kusd per year.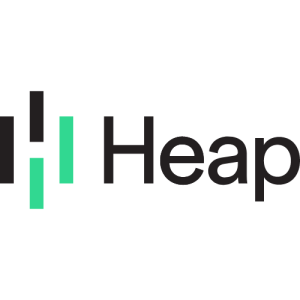 Heap is renowned as one of the most well-behaved online and mobile monitoring tools globally, offering features comparable to MixPanel. Its data analysis capabilities allow for continuous tracking of customer activities, providing valuable insights into user behavior. With Heap, you can selectively study and evaluate specific occurrences within your platform.
One of the standout features of Heap is its ability to track individual consumer behavior, allowing you to categorize users based on their actions. This empowers you to understand your audience better and tailor your marketing strategies accordingly. Additionally, Heap can be utilized to create funnels to visualize user journeys and optimize conversions.
It's worth noting that Heap's intended audience is similar to MixPanel's. However, if you're seeking a solution specifically for managing social media on Android apps, Heap may need to meet your requirements as it currently does not support Android applications.
Whose Heap Digital Marketing Analytics Tools Is Intended For?
A heap is a good option for digital marketers looking for information about their website, merchandise, or iOS app's activities and conversions.
Heap boasts of its free plan even though it's very limited compared to paid plans, which they'll provide you alone.
PPC (Pay-Per-Click) is an excellent strategy for attracting new customers and building your brand. Achieving success in PPC can be challenging due to various factors. You must strive for excellence to excel in your market and create impactful ads. Our Performance Grader is close.
The Performance Grader is a comprehensive tool with essential metrics to kickstart your digital marketing analytics journey. It equips you with the necessary insights to evaluate your PPC campaigns. Try free! Take advantage of optimizing your Google ads and drive better results.
Whose Their Focus is?
From tiny businesses to mid-sized organizations, everyone with an existing GoogleAds subscription can gain from using AdWords Performance Grader's views.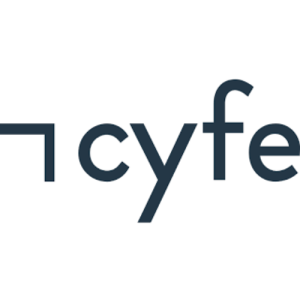 It is introducing Cyfe, the ultimate one-stop solution dashboard that combines data from various marketing analysis tools into a comprehensive view. With Cyfe, thanks to its prebuilt widgets, marketers can effortlessly access insights from tools like Google Analytics, AdWords, and Salesforce. Say goodbye to the hassle of setting up multiple tools individually.
One of the standout features of Cyfe is its ability to provide instant notifications on your phone or email whenever something goes wrong with a campaign page you're monitoring. This saves you valuable time and eliminates the need to switch back and forth between different programs to troubleshoot issues.
Using Cyfe is incredibly simple. Just click on the icon, and you're presented with a dashboard that showcases the performance of your various marketing campaigns. With a single click, you can add new items to your campaigns, customize your targets, and set your desired time frame to assess performance and identify areas that require adjustment.
Streamline your marketing analytics process with Cyfe, and gain a holistic view of your campaigns without the hassle of juggling multiple tools.
Price:
Cyfe would then gather all of the statistics you require from different platforms and present them when you're on a single dashboard. Cyfe offers a free package and 19$ additional plans for which you must incur a monthly cost.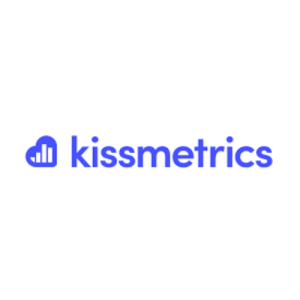 Measuring progress online can be a challenging task for achieving success. That's where KissMetrics comes in with its cognitive analytics technique, revolutionizing your understanding of user engagement with each feature on your website or product. By leveraging KissMetrics, you gain valuable insights into which features resonate well with users, allowing you to enhance their experience by directing more time and attention to those areas, ultimately increasing user engagement.
KissMetrics goes beyond conventional analytics and dives deep into the cognitive aspect of user behavior. It enables you to identify which features effectively drive engagement and which may need improvement. By leveraging this data, you can make informed adjustments such as tweaking text size or changing colors without implementing any changes. This way, you can evaluate the potential impact on conversion rates before committing to any modifications.
Furthermore, KissMetrics empowers you to conduct A/B tests to measure the results of specific changes. This data-driven approach enables you to increase conversion rates while ensuring users remain engaged. With KissMetrics, you can unlock valuable insights to fuel your growth and optimize user experiences.
The one that is intended for?
Kissmetrics is an excellent choice for marketers who want to build a powerful marketing platform that caters to and understands their employees' needs. KissMetrics' digital marketing analytics tool can be leveraged to boost conversions, consumer engagement, and general marketing success. KissMetrics marketing analytics tool will even hook you up with a special account manager who will handle your general business needs. KissMetrics also offers exceptional customer support so you won't deal with any issues.
Price:
It costs anywhere from $220 to $1,400, or more, if you wish to monitor over 10 million occurrences.
Have you ever pondered how conveniently information is auto-filled in web forms? There is an app that allows for this, though! Introducing Formisimo, a potent tool that examines 54 distinct variables and real-time web analytics to determine why prospects do not complete forms and convert. Formisimo pinpoints where conversion rates may drop using this insightful data, enabling us to enhance and optimize our projects or ongoing operations.
Formisimo's creative insights provide actionable data-driven recommendations for enhancing conversion rates. By utilizing their web analytics component called w3Box, Formisimo takes factors like search engine optimization, value proposition, and conversion rate into account to create the best possible user experience.
With Formisimo, you can deeply understand your form performance and make informed decisions to optimize conversions. By addressing the pain points identified by Formisimo's analytics, you can enhance your projects and deliver an improved user experience. Don't settle for missed conversion opportunities—let Formisimo guide you toward better results.
Who Is The One That Is Designed For?
Formisimo marketing analytics tool is useful for everyone who utilizes online forums on their webpage or app. Formisimo, like Mixpanel, is utilized by a few of the internet's most well-known companies and sites, including Toyota and Airbnb. However, local firms may greatly profit from the device's actionable data.
The "Start-ups" plan costs $50 monthly, while the "Agency" bundle charges $180 monthly. The subscription costs include the seven-day video conference, ad-free feed, and conference room access.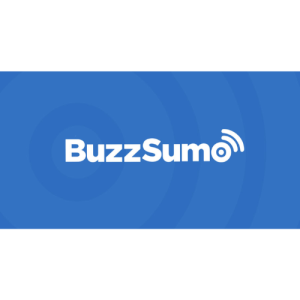 You are introducing BuzzSumo, a comprehensive content and social media analysis platform that dives deep into the details. This powerful social media digital marketing analytics tool enables you to analyze the impact of your content and social media presence on your target audiences. With BuzzSumo, you can identify areas where your content and marketing efforts may fall short and take corrective measures.
BuzzSumo is a highly influential tool in the realm of social media. It provides a post-evaluation dashboard that reveals which subjects are trending and popular across major social media platforms. By examining data from different time intervals, ranging from the past 12 hours to several months, you can swiftly identify the topics and issues that are gaining momentum in your industry on social media.
Aside from its trending analysis capabilities, BuzzSumo offers various other features. You can perform advanced keyword searches, apply content genre filters, analyze hyperlink statistics, and even leverage affiliate digital marketing tools. These functionalities empower you to uncover valuable insights, refine your content strategy, and optimize your social media presence for maximum impact.
Harness the power of BuzzSumo to gain a deeper understanding of your audience's interests, analyze trends, and elevate your digital marketing efforts to new heights.
Who is it aimed for?
Although practically anybody would benefit from just being able to separate the value from the cluttered internet, BuzzSumo would be most useful to content entrepreneurs, social media experts, and professional bloggers.
Costs are from $99 monthly if you want to be a pro, $299/month for an agency, and $999 monthly for Enterprises.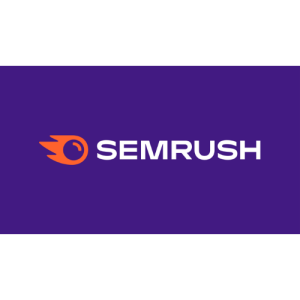 SEMrush is a robust digital marketing analytics tool that empowers you to gain valuable insights into your online competitors. With SEMrush, you can uncover the keywords they are ranking for and closely monitor their social media accounts, ensuring you stay ahead of the competition. It also provides an opportunity to evaluate and compare your brand's performance against theirs.
By leveraging SEMrush, you can delve deeper into competitor analysis and discover how to utilize keywords to capture the attention of potential customers effectively. The analytics report tool offers valuable data regarding AdWords campaigns, providing insights to help your brand differentiate itself from competitors.
SEMrush is a valuable resource to learn more about your competition, refine your keyword strategies, and enhance your digital marketing efforts. Stay one step ahead in the competitive landscape and utilize the power of SEMrush to propel your brand forward.
Who is it targeted for?
Marketers who want to improve search engine traffic and spy on their competition should use SEMrush. SEMrush can help you save time and money by preventing you from relying heavily on unproductive web search strategies.
Price:
SEO is so popular now that SEMrush already offers a free version that you can use to analyze more than 5,000 keywords. There are also upgraded versions with premium features that will cost you a 99$ monthly subscription and 399 for business people.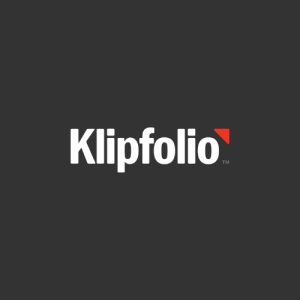 You are introducing Klipfolio, a dynamic and interactive marketing analytics software that revolutionizes how you track your marketing performance. Klipfolio serves as your comprehensive one-stop shop for all your marketing data needs. With Klipfolio, you can effortlessly pull data from multiple sources and visualize every detail in a single integrated dashboard.
Klipfolio's strength lies in its ability to seamlessly integrate data from platforms such as Google Analytics and Facebook into a unified and interconnected dashboard. This allows you to easily track your progress and analyze critical information all in one centralized location. You no longer need to spend time designing your dashboard from scratch, as Klipfolio provides pre-built templates that cater to various needs. Whether you require Facebook advertisements monitoring panel or a social media-focused template, Klipfolio has you covered.
However, if you have specific requirements or prefer a custom approach, Klipfolio allows you to personalize your dashboard to align with your unique needs. This level of flexibility ensures you can tailor your analytics experience according to your preferences.
Unlock the full potential of your marketing data with Klipfolio's dynamic and user-friendly dashboard. Experience the convenience of integrated analytics and gain actionable insights to drive your marketing success.
Who is it geared for?
Klipfolio is ideal for every digital marketing agency that wants to keep track of many channels from a single dashboard. Klipfolio also has capabilities much more suited to marketing companies, such as creating dashboards to communicate their results with clients.
There's now a "beginner" rate of $24 per month, and for lesser clubs with fewer users, it goes way upward to an "enterprise" pricing of $199 per month besides companies that need to create and support several dashboards.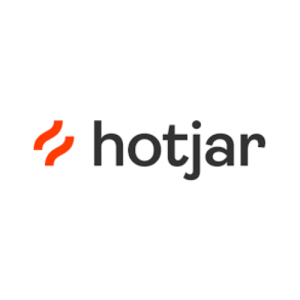 Hotjar is a comprehensive digital marketing option that offers a wide range of features, including conversion funnel analysis and registration form analysis. However, its standout feature is that it provides in-depth insights into user interactions through powerful digital marketing analytics tools like feedback polls or surveys.
One of Hotjar's most popular tools is its renowned heat map tool, which has gained favor among website owners, designers, and marketers alike. This tool offers invaluable insights into how site visitors navigate your page, their scrolling behavior as they read content and even their cursor movements. Additionally, it identifies the areas of your page that attract the most clicks and highlights any potential usability issues, such as small or less visible elements. By understanding where visitors click and scroll on your website, businesses gain valuable insights into visitor behavior, enabling them to identify areas that require improvement.
Hotjar equips businesses with precise and actionable data about visitor behavior, providing a clear roadmap for optimizing their websites. With Hotjar, you can gain a deep understanding of user interactions, identify areas for improvement, and make informed decisions to enhance the overall user experience.
Who is it m₹ade for?
Hotjar is an excellent choice for newly launched or frequently updated blogs. HotJar will help you identify the strengths and weaknesses of your internet pages without having to wait for large amounts of data.
Price: 
Varies between $89 per month per 20K daily browsers to $989 per month besides 800K page views, including more expensive custom plans available for heavy customers.
12. Crowdbooster – Amplified on Social Media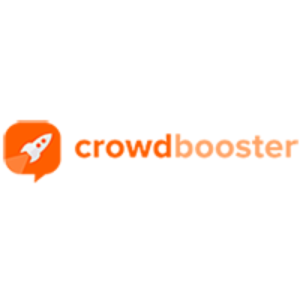 Navigating the ever-changing landscape of social media can be challenging. While various social media analytics resources are available, not all of them are equally effective. Many digital marketing analytics tools heavily rely on Twitter and Facebook's built-in statistics to gather audience insights, but they may sometimes need to catch up on crucial data. This is where Crowdbooster, a comprehensive digital marketing product, sets itself apart. It offers a wealth of data to empower modern-day marketers with a competitive edge in the fast-paced online world.
Crowdbooster provides unique features often unavailable in other digital marketing analytics software. It offers an intuitive way for brands to share content with engaged followers and influential individuals, including specific influencers. By leveraging Crowdbooster, you can maximize the impact of your social media strategy and enhance your brand's reach.
But that's not all. Crowdbooster goes beyond data analysis and helps discover your most connected friends and supporters. It provides valuable insights on engaging with your social media evangelists and continuously improving the quality of your social media posts, ultimately boosting user engagement.
With Crowdbooster, you gain a comprehensive digital marketing solution that confidently empowers you to navigate social media. Unlock the full potential of your social media strategy, analytical tools and stay ahead of the competition with Crowdbooster's advanced features and actionable insights.
The one that is intended for?
Crowdbooster's insights and analytics tools precisely allow you to tailor your social media campaigns. Whether it is a small business just getting started or managing multiple accounts, Crowdbooster will help them reach their target audience and achieve success!
Crowdbooster is ideally designed for social media managers overseeing several brands or commercial social media profiles.
The Bronze option includes one Twitter feed, a single Fb page, one authorized person, and tracking approximately 50,000 followers, starting at $9 every month. Their Gold package charges $119 monthly and includes 30 social accounts, 30 daily users, and limitless fan and subscriber analysis. At the customized basics, customized plans are tailored to your requirements.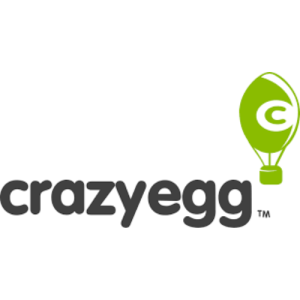 With its inception in 2006, Crazy Egg has been a trusted tool for website owners, providing invaluable insights into how design impacts conversions. This powerful tool reveals where visitors click on your site and their actions afterward. Whether scrolling down the page or navigating to another tab, Crazy Egg enables you to understand user behavior and optimize your website accordingly.
Crazy Egg's standout feature is its heat map tool, allowing business professionals to gain deeper insights into why their conversion rates may not be as high as expected. By visualizing user interactions, Crazy Egg helps identify potential issues in customer interactions when visiting online stores or websites. This software provides critical information for improving conversion rates and user experience.
Moreover, Crazy Egg allows you to segment data based on different sources of visitors, simplifying the comparison of behaviors across these groups. This segmentation feature enables you to easily analyze user behavior and make data-driven decisions to boost conversions.
Leverage Crazy Egg's powerful heat map tool to gain actionable insights into user behavior and optimize your website for maximum conversions. With Crazy Egg, you'll have the analytic tool to enhance user interactions and drive better results for your online store or website.

I'm familiar with HubSpot, a renowned digital marketing analytics tool. HubSpot is a comprehensive platform that strongly emphasizes inbound marketing, similar to Hevo. It offers a range of features and tools that specifically cater to content marketing and search marketing activities. Marketers from all industries can benefit from HubSpot's robust capabilities, as it provides data analysis tools to assess various touchpoints and generate attribution reports, including revenue analysis and more.
One of the standout features of HubSpot is its ability to consolidate data from multiple sources into a single platform, enabling users to draw valuable insights from their data. This eliminates relying solely on ad platforms or cookies to understand who views their products or services. HubSpot empowers marketers to have a holistic view of their audience and make data-driven decisions.
With HubSpot, professionals can optimize their marketing strategies, enhance customer engagement, and drive better results. It is a powerful tool to centralize and analyze marketing data, enabling marketers to uncover valuable insights and make informed business decisions.
Who uses it?
It is for anyone who is involved in sales and marketing activities. The tool can help you make better marketing budgets and win advertising campaigns. Once you create attribution reports with HubSpot, you can use the information gained to boost your sales and revenues.
Pricing: 
This user-friendly platform has a free option and a Starter subscription plan that costs $40 every month.
Conclusion:
Why do you need digital marketing analytics tools? Digital marketers know data is the key to success, like any other business. But like most people in the industry will tell you—data isn't just a "nice-to-have;" it's analyzable and transformable insights are what set your brand apart from competitors by showing which channels work best for them, where they should focus their efforts on, what next (or how much time they should spend), etc., along with personalizing content based on each customer group. And when we say "analytics," this article doesn't mean financial or audience size metrics alone–rather than simply opening up a new tab or buying a separate tool to consume online media, we should treat our analytics like our story, a familiar road map that guides us to understand better our audience, and our skills and judgment–things that will benefit our daily journey through digital marketing and pay big.
Also read : Best SEO tools for improving organic search engine visibility
FAQs
What are the essential tools for measuring search engine marketing performance?
Some essential tools for measuring search engine marketing performance include Google Analytics, Google Ads, SEMrush, Moz, and Ahrefs. These tools provide valuable insights into keyword performance, website traffic, click-through rates, and more.
How do search engine marketing analytics tools help in optimizing marketing campaigns?
Search engine marketing analytics tools provide comprehensive data on the performance of marketing campaigns. They allow marketers to track key metrics, such as impressions, clicks, conversions, and ROI. By analyzing this data, marketers can identify strengths and weaknesses in their campaigns, make data-driven decisions, and optimize their strategies for better results.
Which tools provide in-depth insights into keyword performance and competitor analysis?
Tools like SEMrush, Moz, and Ahrefs offer in-depth keyword performance and competitor analysis insights. They provide data on keyword rankings, search volume, competition levels, and backlink profiles. These tools enable marketers to identify high-performing keywords, discover new opportunities, and understand their competitors' strategies.
Are there any user-friendly tools available for tracking search engine marketing ROI?
Yes, there are user-friendly tools available for tracking search engine marketing ROI. Google Analytics and Google Ads provide intuitive interfaces and comprehensive reporting features to measure and analyze ROI. These tools allow marketers to track conversions, assign values to different actions, and generate detailed reports on campaign performance.
Can you recommend any free or affordable tools for beginners to measure and analyze search engine marketing performance?
Some free or affordable tools for measuring and analyzing search engine marketing performance for beginners include Google Analytics (free version), Google Search Console, Google Trends, and Ubersuggest. These tools offer valuable insights and analysis capabilities without requiring a significant investment.
Also read : Conversion Tracking Tools: Monitoring and Optimizing Campaign Performance