Regarding search engine marketing, landing pages are crucial in converting website visitors into customers. A well-optimized landing page can make all the difference in driving successful marketing campaigns. But how do you ensure your landing pages are optimized for maximum effectiveness? That's where landing page optimization tools come in. In this blog post, we will explore a variety of tools that can help you fine-tune your landing pages, improve user experience, and increase conversions. From A/B testing and heat mapping to user feedback and analytics, these tools will equip you with the insights and data needed to optimize your landing pages and achieve exceptional results.
What is Landing Page Optimization Software?
Conversion rate optimization (CRO) covers a broader scope than running A/B tests and changing the button color. You must use tools to measure overall performance, identify low-performing aspects, and improve your pages to drive more conversions.
Key tools for optimizing your landing pages include;
Qualitative and quantitative insight tools
Experimentation tools
Landing page builders
Lead generation tools
To boost your website conversion rates, you can look at our article, Top 21 CRO Tools to Boost Conversions and UX.
Also read : Website Optimization Tips – Best Way To Improve Your Ranking
12 Best Landing Page Optimization Tools
The average landing page conversion rate is 4.02%, but a good conversion rate for a landing page falls around 10% and higher. That being said, the tools listed below can help you achieve your conversion goals.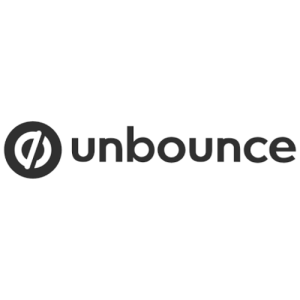 Unbounce makes building conversion-ready landing pages and customization easy with its drag-and-drop visual editor. You don't need to be tech-savvy to use this on-page optimization tool; the learning curve is shallow.
Outstanding features:
Pre-designed templates and drag-and-drop builder
Popups and opt-in forms with triggers
Analytics
Advanced customization (edit HTML or CSS code or add a custom code)
Pros:
A lot of templates are available for different industries
No need for design experience
A/B testing and Smart Traffic tools
Cons:
A low limit on domains that can be connected
No heatmap
G2 Rating:
4.4 out of 5
Price Plans
Launch: $80 for up to 500 conversions, 20K visitors, 1 domain
Optimize: $120 for up to 1,000 conversions, 30K visitors, 3 domains
Accelerate: $200 for up to 2,000 conversions, 40K visitors, 7 domains
Scale: $300 for up to 3,000 conversions, 50K visitors, 15 domains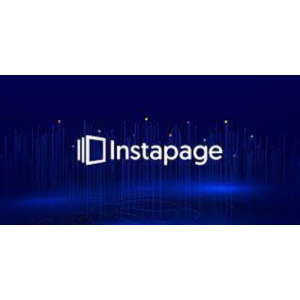 InstaPage is one of the leading landing page optimization tools in the market. It provides a flexible and intuitive landing page-building experience with building blocks and the WYSIWYG editor.
Instapage's editor is simpler than Unbounce's editor. Whether this is a good thing depends on your needs and set of skills.
Outstanding Features:
Data quantification
Web page element, mobile device, and side-by-side analysis
Heatmaps
Sessions replays, monitoring, and data segmentation
SEO
A/B testing
Domain integration
Pros:
Great for PPC page testing and SEO results
Excellent customer support
The WYSIWYG editor makes designing less time-consuming.
Cons:
No opt-in forms and popups
The pricing is not so transparent
Reported glitches
G2 Rating: 
4.3 out of 5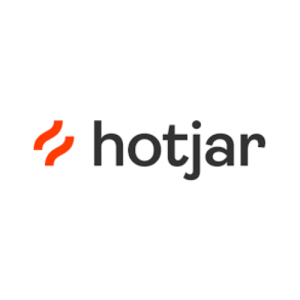 Hotjar offers similar features to InstaPage with more affordable pricing. Connecting Hotjar to your website using a simple tracking code is straightforward.
Outstanding Features:
Data quantification
Heatmaps, session replays, recordings, and data segmentation
Surveys and feedback
Click tracking and mouse behavior
Pros:
Ideal for boosting SEO rankings
Best for advertising agencies, software developers, e-commerce websites, and blogs
It has a free version (even the free version gives valuable insights)
Cons:
No easy way to save visual metrics other than manually taking screenshots
Can't integrate with Google Analytics
Can't create customer profiles and segmentation
G2 Rating: 
4.3 out of 5
Pricing:
Free Plan available
Plus Plan: € 39/mo for unlimited heatmaps, up to 3,000 recordings, and more
Business Plan: € 99/mo for more features than Plus Plan
Scale Plan: € 389/mo for more features than Business Plan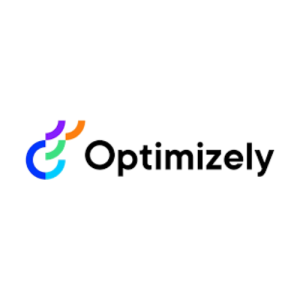 Optimizely is designed to provide a complete set of digital experience optimization technologies, including multivariate testing, server-side testing, A/B testing, AI-powered personalization, and experimentation.
Outstanding Features:
Segmentation with customer profiles
Product recommendations
AI personalization engine
Cart abandonment messages
Pros:
Provides statistics in an easy-to-understand format
Excellent knowledge base
Easy to use the visual editor
Cons:
Steep learning curve
Complex tests require coding knowledge
Costly
G2 Rating: 
4.3 out of 5
Pricing: 
Contact sales.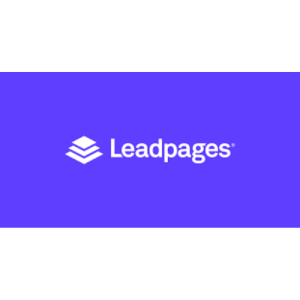 LeadPages is another landing page optimization tool that is best for small businesses looking for an easy way to build websites, landing pages, popups, and alert bars. You can check your performance with real-time analytics, run split tests, and optimize.
Outstanding Features:
Drag and drop builder
Edit a page's HTML or CSS code or add custom code
Content library, including photos, videos, and audio
SEO
Web analytics
E-commerce, email marketing, and domain integrations
Pros:
Ability to create 404 pages
Easy to create alert bars and popups
Ability to copy pages
Cons:
An annoying popup editing interface
Limited in terms of extracting data
Integration issues with other platforms like HubSpot
G2 Rating: 
4 out of 5
Pricing:
Standard Plan: $27/mo
Pro Plan: $59/mo
Advanced Plan: $239/mo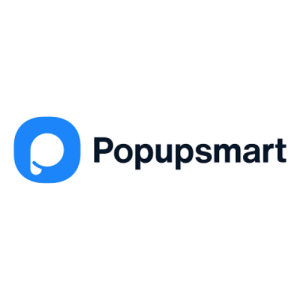 One of the primary aims of landing pages is lead gen, which you can do excellently with Popupsmart. It is a no-code popup builder tool, allowing website owners to collect email leads and increase sales and engagement with opt-in forms, popups, and sticky bars.
While some landing page builder tools also let you build popups, they often need fixing, are glitchy, and are limited in design and triggers. That's why I highly recommend using a standalone popup builder tool with a sharp focus on lead generation.
Outstanding Features:
Video popup
Mobile responsive
We have advanced targeting features like geo-location, exit-intent, and URL browsing.
Ready-made and customizable popup templates
Autoresponder email to subscribers
G2 Rating: 
4.8 out of 5
Pricing:
Forever Free Plan for 5,000 pageviews, 1 website, 1 popup
Basic Plan: $29/mo for 100,000 pageviews, unlimited websites, and popups
Pro Plan: $79/mo for 500,000 pageviews, unlimited websites, and popups
Expert Plan: $129/mo for 1M pageviews, unlimited websites, and popups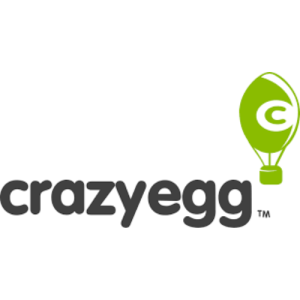 CrazyEgg is a website optimization tool designed to analyze visitor behavior, investigate buyer's journeys, identify audience segments across web pages, and recognize issues. For more insightful analytics, administrators can set up specific goals to test web pages.
This landing page optimization tool is best for marketing and product teams, small businesses, e-commerce companies, and digital agencies.
Outstanding Features:
Behavioral analytics
Campaign segmentation
Audience targeting
Data visualization
Heatmaps
Pros:
Ability to visualize clicks
Allows you to understand how users expect to use your site and optimize for it
Easy to install and navigate
Cons:
No funnel analysis
Difficult to pin down some dynamic content on web pages
Sometimes it can be glitchy
Capterra Rating: 
4.5 out of 5
Pricing:
Basic: $24/mo for 30K tracked pageviews, 25 snapshots, and 100 recordings per month
Standard: $49/mo for 75K tracked pageviews, 50 snapshots, and 500 recordings per month
Plus: $99/mo for 150K tracked pageviews, 75 snapshots, and 1000 recordings per month
Pro: $249/mo for 500K tracked pageviews, 100 snapshots, and 5000 recordings per month
Visitors must be more impatient to search for what they want and think too much. They simply go for your competitors. That's why you must make your offer clear and convincing enough to convert them.
Five Second Test is designed for that exact purpose. This landing page optimization tool allows you to collect real feedback from random users to understand whether they see what your landing page is about in 5 seconds.
Drawbacks:
It's a valuable tool. However, it's not 100% definitive of how your landing page performs.
It would be best if the reviewers are in your target audience, but it depends on pure luck, which lowers its reliability.
Pricing: 
You can participate in the tests by answering questions about other landing pages. You can ask for tests for $1 each.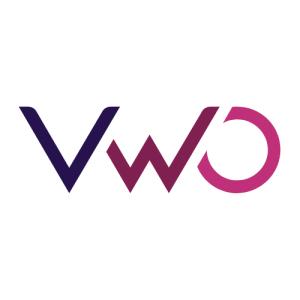 Visual Website Optimizer is also one of the best landing page optimizers for newbies, and it works similarly to Optimizely. After creating your account, you'll need to set your optimization goal (in this case, landing page optimization.)
The platform aims to help you test experimentations on your website without involving IT, understand what users want, and bring back lost visitors. However, different solutions come with separate pricing.
Some VWO Testing Features:
A/B testing
Split URL testing
Visual Editor, code editor
Multivariate testing
Geo-targeting, cookie-based targeting
Cross-domain testing
Pros:
Intuitive and straightforward interface
Diversity of features; testing, planning, and insights
Library of testing examples alongside templates
Cons:
The heatmap is slow to load.
Although the visual editor and elements section looks simple, they require CSS expertise to make the most of it.
G2 Rating: 
4.2 out of 5
Pricing: 
Contact sales.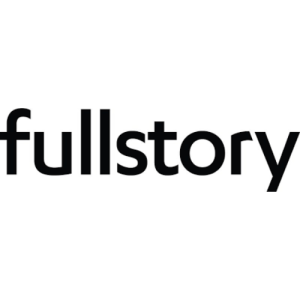 FullStory resembles Hotjar in some ways but differs in many ways. It is a powerful tool with a narrower set of features. For example, it doesn't have on-site polls or survey tools like Qualaroo or Hotjar.
FullStory focuses on providing a superset of Digital Experience data about your website visitors or customers. It delivers more sophisticated and easy-to-set-up form analytics.
Another plus feature of Fullstory is its wide range of integration options, which can multiply the richness of your reports.
This landing page optimization tool is superb for tracking and understanding user behavior and where they are stuck on the conversion funnel and shaping your landing pages around the reports. Plus, you can use it to track bugs and errors.
Outstanding Features:
Session replays
Heatmaps
Click tracking
Frustration tracking, mouse movement
Error and bug tracking
User identification
Pros:
It makes it incredibly easier to find dead ends in the customer journey
You can watch user behaviors in real time, record them, and send the recordings to your teammates to collaborate.
Rage and dead click filters
Cons:
Some users aren't happy about FullStory's session-based pricing model, claiming it is unclear. Sessions can run out quickly and require a subscription upgrade.
Weak on quantitative data, so that you may need other tools
G2 Rating: 
4.5 out of 5
Pricing: 
Free plan available for three seats, 1000 sessions per month, and up to one month of data storage. Contact sales for paid pans.
Also read : 6 Best App Store Optimization Tools to Boost Your Ranking
Conclusion
Optimizing your landing pages is a continuous process that requires careful analysis, testing, and refinement. With the right landing page optimization tools at your disposal, you can uncover valuable insights, understand user behavior, and make data-driven decisions to improve the performance of your landing pages. Remember, a well-optimized landing page can significantly enhance your search engine marketing efforts, increase conversions, and ultimately drive the success of your marketing campaigns. So, leverage these powerful landing page optimization tools, experiment, and fine-tune your landing pages to create compelling experiences that resonate with your audience and yield exceptional results.