Welcome to our blog on "Improving Organic Search Visibility in SEM"! In today's digital landscape, search engine marketing (SEM) is crucial in driving targeted website traffic. One key aspect of SEM is optimizing organic search visibility, which involves increasing the likelihood of your website appearing in relevant search results without relying on paid advertising. This blog will explore proven strategies and techniques to boost your organic search visibility, helping you attract more qualified visitors and achieve sustainable growth. Let's dive in and discover how to take your SEM efforts to the next level!
Why is SEO So Important?
Search is the dominant lead-generation tactic, with 68% of online experiences starting with a search engine query. This surpasses the combined impact of organic social, social ads, and email marketing. SEO has never been greater. Achieving top rankings in search engine results pages (SERPs) is challenging. Your competitors are likely already utilizing SEO tools.
Before selecting SEO tools, it's important to understand how they complement each other because no single SEO tool can cover everything. This is especially true when using free SEO tools, as they may have limitations regarding data gathering and workflow capabilities. Eventually, filling these coverage gaps in your data gathering and workflows with other tools becomes necessary.
Tools for Improving Organic Search Visibility in Search Engine Management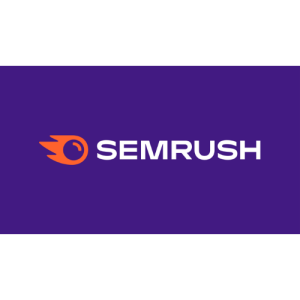 Semrush is undeniably one of the most well-known and reputable SEO tools. With its comprehensive suite of tools, Semrush empowers users to understand Google's dynamics thoroughly. Unlike other SEO platforms, Semrush comes remarkably close to being an all-in-one SEO toolkit, catering to the needs of SEO professionals who understand the value of using multiple tools.
Semrush offers various high-level features that are highly beneficial for search engine marketers. These include deep keyword research, regular rank tracking, content analysis, and competitor analysis. With Semrush, users can delve deep into keyword data, monitor their website's search engine rankings, analyze content performance, and gain valuable insights into their competitors' strategies.
In addition to its core features, Semrush goes the extra mile to impress users with its Semrush WordPress Plugin, allowing seamless integration and optimization of websites on the WordPress platform. Furthermore, the popular SEOquake browser extension adds an extra layer of functionality, enabling users to gather valuable SEO data directly from their browsers.
Semrush remains a top choice for SEO professionals seeking a comprehensive toolkit to streamline their SEO efforts. With its range of features and impressive plugins, Semrush is a valuable asset in optimizing websites for search engine visibility and performance.
Key Features of Semrush, the Best SEO Tool on the Market
A swiss-army knife built with periphery tools for content marketing, social media, and advertising
Expert ability to track and report on every aspect of your SEO campaigns
Content analysis that scores content on difficulty, voice, keywords/NPL, and how it stacks up with competing content
Best for:
Semrush is an exceptionally powerful SEO platform that caters to individuals and organizations serious about their SEO campaigns and willing to invest time into learning how to utilize them effectively. This comprehensive SEO software is particularly well-suited for SEO professionals and agencies who require an industry-leading tool to enhance their SEO strategies.
While it's important to note that Semrush comes with a significant price tag, those with mid-sized to large budgets will find it valuable. The extensive range of features and advanced functionalities Semrush offers justifies the cost for users who prioritize in-depth SEO analysis and optimization.
For SEO professionals and agencies looking to elevate their SEO efforts and gain a competitive edge, Semrush proves to be an indispensable tool. Its robust capabilities and comprehensive insights make it an ideal choice for those committed to achieving exceptional results in their SEO campaigns.
Pricing:
Starting at $119.95/mo with free trials available for select tools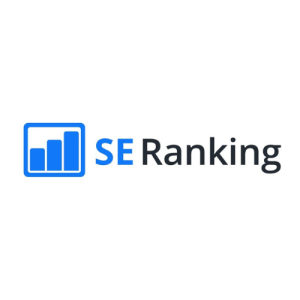 SE Ranking is an all-in-one SEO tool designed to assist website owners in tracking and planning for their website's success in search engines. This tool is particularly well-suited for newer SEO specialists or those operating on a smaller budget, as it offers affordable SEO features without compromising functionality.
SE Ranking provides a wide range of keyword research and analysis tools to optimize website content. Its keyword research tool offers valuable data on search volume, competition, and other metrics to help users select the most effective keywords to target. Additionally, the platform includes a keyword position tracking function that allows users to monitor their website's performance in search results over time.
The website audit tool is another standout feature of SE Ranking, providing users with a comprehensive SEO analysis of their website's performance. This includes evaluating on-page optimization, technical SEO aspects, and backlinks to identify areas for improvement. The platform offers tailored suggestions for optimization based on the audit results, empowering users to make informed decisions for enhancing their website's search engine visibility.
SE Ranking offers an accessible and cost-effective solution for website owners who seek a comprehensive SEO toolset. With its various features, including keyword research, position tracking, and website auditing, SE Ranking enables users to optimize their website's performance and drive success in search engines.
Key Features of SE Ranking
Website audit tool for analyzing on-page optimization, technical SEO, and backlinks.
Keyword research and analysis tools, including a keyword research tool and keyword position tracking feature.
Backlink analysis tool for identifying high-quality backlink opportunities for your website.
Best for:
SE Ranking is a budget-friendly and user-friendly SEO tool ideal for small business owners, bloggers, and website owners seeking to optimize their site's search engine. It has an intuitive interface and comprehensive features, such as keyword research, site audits, and competitor analysis, making it an excellent choice for those new to SEO or with limited technical experience.
Pricing:
$49/mo with a free trial. Try it out now.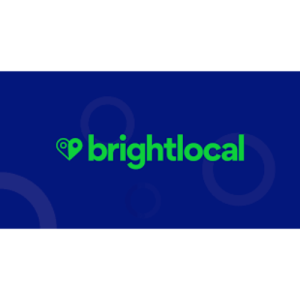 BrightLocal stands out as an exceptional SEO tool, particularly for small businesses targeting local communities. It takes the guesswork out of Local SEO, providing invaluable assistance to location-dependent businesses. BrightLocal is designed to help businesses succeed with local search terms, map results, and "near-me" queries. Additionally, it aids in managing your business's reputation and citations, which are crucial elements of local SEO.
One of the standout features of BrightLocal is its top-notch local rank tracking reports. These reports track the most important keywords for your business and demonstrate how they perform in different location-based searches within your area. It recognizes that search results can vary depending on which part of the city someone uses the keyword from. To visualize this information effectively, BrightLocal employs a grid-like heatmap overlaying a map of your service area or general location.
For small businesses looking to enhance their local online presence, BrightLocal is an invaluable tool. It accurately tracks local search rankings, insights into keyword performance across locations, and comprehensive reputation and citation management. With BrightLocal, businesses can easily navigate local SEO, ultimately driving success in their target communities.
Key Features of BrightLocal
Local rank tracking reports that keep you in the know about how your business is showing up in Local SERPs
Monitors reviews and provides tools to help showcase the best ones on your website
Build white-label reports if you offer your clients local SEO services as an agency.
Best for:
BrightLocal is an ideal tool for businesses heavily dependent on local search results, such as brick-and-mortar stores and service-based businesses targeting specific geographic regions. It caters to businesses of various scales, offering pricing plans for single-location businesses and those with multiple locations or franchises worldwide.
With its comprehensive features, including local search rankings, reputation management, and citation building, BrightLocal is an invaluable asset for businesses seeking to enhance their local search visibility and attract a larger customer base. It allows businesses to monitor their local search rankings, manage their online reputation effectively, and build strong citations across relevant platforms.
Whether you have a single location or operate multiple branches globally, BrightLocal is designed to accommodate your needs and help you maximize your local search potential. By leveraging its features, businesses can improve their online presence, increase their visibility in local search results, and ultimately drive more customers to their doors. BrightLocal is a valuable tool for businesses striving to thrive in the competitive world of local search.
Pricing:
Starting at $29/mo for up to 3 locations
SEObility is an excellent SEO tool that covers all the essential tasks needed for effective search engine optimization. It provides features for website auditing, keyword analysis, on-page optimization, and link building. Additionally, SEObility offers functionalities for analyzing and monitoring backlinks and tracking search engine rankings.
SEObility stands out as one of the best SEO tools for beginners, similar to Ubersuggest, as it enables users to learn the fundamentals of SEO without breaking the bank. It offers a generous free tier that provides access to valuable features and functionalities. This allows users to explore and familiarize themselves with SEO concepts and practices without financial constraints.
With SEObility, users can conduct comprehensive website audits, conduct keyword research, optimize on-page elements, and build high-quality backlinks. The tool's tracking capabilities help users monitor their search engine rankings and gain insights into the performance of their SEO efforts.
Whether you are a beginner in SEO or looking for a cost-effective solution, SEObility provides a valuable toolset to enhance your website's optimization. Its generous free tier makes it an accessible option for anyone seeking to improve their SEO without compromising their budget.
Key Features of SEObility
The free plan will crawl up to 1000 pages of one tracked website and track 10 keywords.
Tracks mobile and desktop keywords, CPC, and competitors (paid)
Monitors backlinks and helps you know where to try your hand with link building (paid)
Will monitor the health of your pages through on-page checks (free)
This tool has the basics down pat—especially for keyword tracking and several pages crawled. Paid plans start at a very reasonable $50/mo, which is way below Semrush and Ahrefs.
Best for:
SEObility is an excellent tool for beginners just starting with SEO and web admins who have never optimized their websites for search engines. It has excellent tools for you to learn the trade.
Pricing:
Free plan with paid plans offering more websites and keyword tracking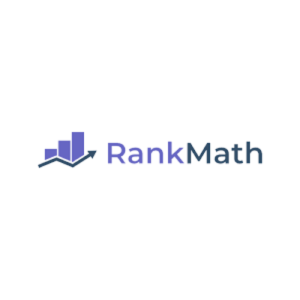 Rank Math is a highly comprehensive WordPress SEO plugin that offers website owners a wide range of features directly from their website's dashboard. With WordPress powering 43.2% of all websites, SEO professionals must be familiar with tools like Rank Math. This plugin is designed to be user-friendly and seamlessly integrates various SEO tools into your content creation workflows.
One of the standout features of Rank Math is its ability to analyze content in real time as you create it and provide optimization suggestions. While many SEO plugins offer content analysis and suggestions, Rank Math takes it further by allowing you to make changes directly within the plugin. It provides specific recommendations, such as optimizing titles, with the assistance of its Content AI feature. Moreover, Rank Math ensures that your site is properly formatted for SEO by offering features like schema markup, sitemaps, internal link suggestions, and monitoring of redirects and 404 errors.
With Rank Math, website owners can optimize their content effectively and ensure their site adheres to best SEO practices. The plugin streamlines the SEO process by integrating essential features and providing real-time suggestions for improving content and site structure. Whether you are a seasoned SEO professional or a website owner looking to enhance your SEO efforts, Rank Math is a valuable tool that can significantly contribute to your website's search engine visibility and success.
Key Features of Rank Math Pro
Onboarding flow that quickly sets up a whole website with all the essential SEO configurations (including adequately setting up metadata, breadcrumbs, and analytics)
Automatically submits for indexing all new and updated content to major search engines.
Creates a powerful SEO dashboard on your website backend that monitors search traffic, keywords, and how well your content is  optimized (sitewide)
Content AI that analyzes all the key aspects of content against SERP needs for a specific KW
Best for:
Rank Math is a must-have tool for anyone serious about SEO and uses WordPress as their CMS. It integrates seamlessly with Divi, the most powerful WordPress theme, enabling you to create custom websites with an optimal SEO structure. Additionally, Rank Math offers a free version of its plugin, making it an ideal choice for website owners just starting with SEO and wanting to get started immediately. If you have a WordPress website but no SEO tool, stop reading this and install it now.
Pricing:
Free plugin with paid Pro options
Also read : 15 Best Content Creation Tools to Create Unique Content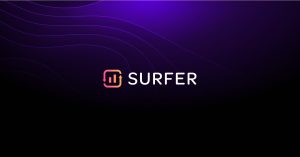 Surfer SEO is an AI-powered content tool designed to assist content creators in producing high-ranking SEO content. Its primary objective is to ensure your content is noticed by helping you approach SEO strategically. Surfer SEO offers a multi-stage process that begins with keyword research, followed by SERP analysis of those keywords. Then, you can leverage its content planner to structure your content effectively. Writers can use the tool to write their content while auditing existing content.
The tool aims to create a seamless workflow from research to publishing, ultimately aiding in achieving higher search engine rankings. Surfer SEO emphasizes an SEO-first approach, enabling content creators to develop a content creation process that prioritizes search engine optimization. One notable feature is the ability to create content briefs, which is beneficial for editors who assign significant work. Additionally, Surfer SEO allows you to analyze all your content against essential SEO and keyword metrics, providing further insights to optimize your content.
By leveraging Surfer SEO, content creators can streamline their content creation workflow and produce SEO-driven content. The tool's comprehensive features, such as keyword research, SERP analysis, content planning, and content auditing, contribute to an effective SEO strategy. Whether you are an editor managing a team or an individual content creator, Surfer SEO offers valuable insights and tools to enhance your content's search engine visibility and impact.
Key Features of Surfer SEO
Surfer SEO "Grow Flows" that break content creation into smaller, automated/low-effort tasks (talk about an ROI boost!)
Content creation workflow from research to clicking on "Publish."
Reports on the success you've had from content created in SUrfer SEO
Integrates with Semrush, Jasper AI, WordPress, and Google Docs
Best for:
Surfer SEO is an ideal tool for websites with a large content volume. It is designed to streamline the SEO workflow for content creation, making it a valuable time-saving tool for individuals and teams alike.
Pricing:
Starting at $49/mo with a 7-day free trial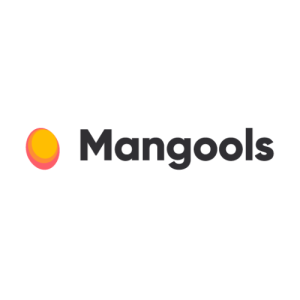 Mangools offers a suite of branded SEO tools that have become highly popular, with tools like KWFinder and SERPWatch gaining significant recognition. This all-in-one SEO platform supports users in their research, content creation, and tracking efforts.
KWFinder, Mangools' keyword research tool, stands out as an exceptional tool that provides users with valuable data on search volume, domain authority, keyword difficulty, and other metrics. With this information, users can identify the most relevant and effective keywords to target in their content. KWFinder is known for its user-friendly interface and comprehensive keyword insights, providing everything users need to make informed decisions. Additionally, it allows to analyze competitor websites, revealing the keywords they rank for and their corresponding positions.
Mangools' suite of SEO tools ensures a seamless workflow, enabling users to conduct keyword research, optimize their content, and monitor search engine rankings. The platform's emphasis on user experience and comprehensive data makes it popular among SEO professionals and content creators.
With Mangools, users have access to powerful features that facilitate their SEO efforts and empower them to achieve better search engine visibility. Whether you're a seasoned SEO professional or a beginner, Mangools' suite of tools offers a valuable resource to enhance your SEO strategy and drive better results.
Key Features of Mangools
Daily keyword research allotment with suggestions and views of what competitors are using
SERP analysis to see what's ranking for what and some of the data points that contribute to those positions
Ability to lookup competitor websites to see where they are at in their SEO implementation
Best for:
Mangools is a trusted platform among organic search strategists. Although not as well-known as Semrush or Ahrefs, Mangools offers a comprehensive set of tools that provides a great all-in-one solution for reliable SEO tools. With a price point comparable to other budget-friendly options like SE Ranking and SEObility, Mangools is an affordable option for beginners looking for reliable SEO tools.
Pricing:
Starting at $49/mo with a 10-day free trial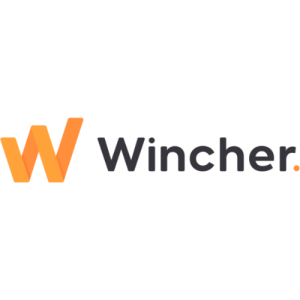 Wincher is a specialized SEO tool that focuses on keyword tracking and analysis to boost organic traffic to your website. It simplifies the process of identifying relevant keywords for your content, making optimizing your website for better search engine rankings easier.
One of Wincher's key strengths is its ability to highlight keywords that possess a decent search volume but face low competition, which is an ideal scenario for any website. This feature enables you to uncover valuable keyword opportunities to drive targeted site traffic. Additionally, Wincher provides an intuitive interface to track the performance of these keywords over time.
In addition to keyword tracking, Wincher offers a range of other useful features such as keyword research, keyword gap analysis, position tracking, and site audits. These features collectively improve search engine rankings and drive qualitative traffic to your website.
By leveraging Wincher, you can enhance your SEO strategy by effectively monitoring keyword performance, identifying new opportunities, and optimizing your website for better search engine visibility. Its comprehensive features make it a valuable tool for website owners and SEO professionals striving to increase organic traffic and improve their overall search rankings.
Key Features of Wincher
Track your position rankings based on defined keywords
Discover keywords that you haven't used so far
Reports and alerts to stay on top of keyword positions
WordPress plugin that integrates your website with Wincher
Best for:
Wincher is an excellent tool for beginner search engine marketers seeking a more comprehensive solution for analyzing keywords and tracking their content's position. It's simple interface and focused feature set make it a great option for entry-level SEO or content marketers.
Pricing:
Starting at $39/mo with a free trial waiting for you
Also read : SEO tools audit: in-depth guide to streamline your SEO strategy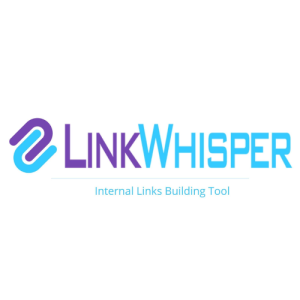 Link Whisper is a highly useful WordPress plugin and Shopify app designed specifically for internal link building. Internal linking plays a vital role in SEO, as it assists search engines in crawling your website and comprehending the context and relevance of your content through its connections with other linked content. However, managing internal links can be challenging, particularly for websites with extensive content. This is where Link Whisper comes to the rescue.
Link Whisper simplifies managing internal links by automatically suggesting and applying relevant links to your old content based on the new content you publish. This feature is a significant time-saver, especially when properly set up. Instead of manually searching for and adding internal links, Link Whisper streamlines the process and ensures that your internal linking structure remains strong and effective.
Website owners can boost their internal link-building efforts, website crawl ability, and overall SEO performance by using Link Whisper. Link Whisper is a practical solution for managing internal links and improving website content for search engine visibility with its automated link suggestions and seamless connection with WordPress and Shopify platforms.
Key Features of Link Whisper
Provides advanced suggestions for internal links you can create while you are in a page/post editor
Can connect with Google Search Console to bring in basic performance stats (not needed if you're using a Google Analytics plugin)
Create automated internal linking campaigns that find instances of specific keywords and link them to a pre-defined page of your choosing.
Best for:
Link Whisper is ideal for large WordPress and Shopify websites, particularly those with a hub and spoke or pillar/cluster content strategy. It benefits websites that publish a large content volume and must stay on top of internal linking. With features like automated link suggestions and in-content linking, Link Whisper is a valuable tool for improving search engine rankings and driving traffic to your site.
Pricing:
WordPress – $77/year for 1 site | Shopify – $7/mo for 1 site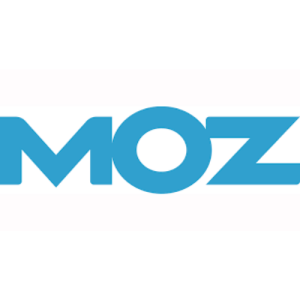 Moz Pro is a comprehensive SEO tool designed to assist website owners and digital marketers in increasing organic search traffic. With its establishment in 2004, Moz Pro has garnered a remarkable reputation and is widely regarded as one of the best SEO tools available.
Moz Pro offers a range of features that empower users to optimize their websites effectively. Notably, it excels in tracking page positions within search engine results pages (SERPs) for specific keywords. By monitoring keyword rankings, Moz Pro enables users to understand the factors contributing to SERP boosts or declines, providing valuable SEO insights. Additionally, its competitor research tools, including MozBar, help users stay informed about their competitors' strategies and adapt accordingly.
While this review focuses on Moz Pro, it is worth mentioning MozLocal, a tool specifically designed for local businesses. Although not discussed in detail here, MozLocal offers features tailored to enhance the local search visibility of businesses.
Moz Pro is a valuable tool for tracking keyword rankings, gaining SEO insights, and staying competitive in the ever-evolving digital landscape. With its wide range of features and Moz's esteemed reputation in the SEO industry, Moz Pro is a tool worth considering for website owners and digital marketers seeking to increase their organic search traffic.
Key Features of Moz Pro
Offers comprehensive keyword research and analysis to optimize website content
It has a site audit tool that identifies technical SEO issues, such as broken links and missing meta-tags
Includes a backlink analysis tool to monitor backlinks and helps you disavow low-quality backlinks
Users can track their search engine rankings for specific keywords over time to monitor SEO efforts and improvements
Best for:
Moz Pro is an all-in-one SEO tool ideal for any serious SEO professional looking to streamline their SEO workflow. It provides a comprehensive solution for improving search engine rankings and increasing traffic. Use it for keyword research, site audits, and backlink analysis. While the monthly pricing is higher than many budget SEO tools, it's comparable to other industry leaders like Semrush and Ahrefs.
Pricing:
$99/mo for three campaigns/websites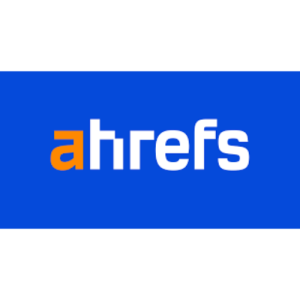 Ahrefs is a premium all-in-one SEO tool established as a market leader. It provides SEO experts with a comprehensive set of instruments necessary for achieving success in SEO. The platform offers an extensive range of data, which may initially appear overwhelming to new users due to its depth and breadth.
Ahrefs excels in covering every aspect of SEO, including backlink audits, URL position ranking, competitor research, keyword research, site audits, and more. One of its standout features is backlink profile analysis, which is widely regarded as one of the best in the industry. It provides users with a detailed histo-graph of their backlinks, illustrating the number of backlinks acquired within specific timeframes (e.g., 1 day, 7 days). The backlink profile also includes crucial information about referring domains, such as their number and breakdown. Furthermore, Ahrefs offers high-level statistics such as URL rank, Domain Rank, and the number of organic keywords for which your site ranks.
Ahrefs is a comprehensive toolkit for SEO professionals, equipping them with the necessary insights and tools to optimize their websites effectively. Whether analyzing backlinks, conducting competitor research, or performing keyword research, Ahrefs offers a wealth of data and features to support SEO efforts. While it may have a learning curve for new users, the depth and accuracy of the data make it a preferred choice among experienced SEO practitioners.
Key Features of Ahrefs
Unlimited projects if they are verified with a site tag and five unverified projects (Lite plan)
Track page rankings across defined keywords broken into desktop and mobile searches (and see ranking history)
Keyword research through Ahrefs exquisite database using Keywords Explorer
You can add plan add-ons if you rely on specific tools more than others
Best for:
Ahrefs is a go-to tool for SEO experts. It offers reliable data and excellent filtering options. It's a valuable investment for those looking to improve their SEO. Along with Semrush, Ahrefs is a tried and tested solution.
Pricing:
$99/mo
Conclusion
Congratulations on completing our comprehensive guide on improving organic search visibility in SEM! By implementing the strategies and techniques we've discussed, you're now equipped with the knowledge to enhance your website's visibility in organic search results. Remember that organic search visibility is an ongoing process that requires continuous monitoring, optimization, and adaptation to changing algorithms and user behaviors. Stay current with industry trends and refine your approach to stay ahead of the competition. With consistent effort and a solid understanding of organic search optimization, you'll be able to attract more targeted traffic, improve your online presence, and drive sustainable growth. Best of luck on your journey to mastering organic search visibility in SEM!
Also read : Which are the best tools to rank a website?
FAQs
What is organic search visibility in SEM?
Organic search visibility in SEM refers to the visibility of a website in search engine results pages (SERPs) through unpaid, organic means. It involves optimizing various aspects of a website, such as content, keywords, and technical elements, to improve its ranking and visibility in relevant search queries without relying on paid advertisements.
How can I improve organic search visibility in SEM?
To enhance organic search visibility in SEM, optimize your website's content by conducting thorough keyword research, creating high-quality and relevant content, and ensuring proper on-page optimization. Improving website performance, building high-quality backlinks, and engaging in social media promotion can also contribute to increased organic visibility.
Is organic search visibility more beneficial than paid advertising in SEM?
Both organic search visibility and paid advertising have their merits in SEM. Organic search visibility offers long-term sustainability and can generate high-quality, targeted traffic without direct ad spend. On the other hand, paid advertising provides immediate visibility and can be effective for specific campaigns or time-sensitive promotions. A combination of both strategies often yields the best results in SEM.
How long does it take to see improvements in organic search visibility?
The time it takes to see improvements in organic search visibility can vary depending on several factors, such as the competitiveness of your industry, the quality of your optimization efforts, and the search engine's algorithms. Generally, it takes time for search engines to crawl and index your website's changes. Focusing on consistent optimization efforts and expecting gradual improvements over weeks or months rather than expecting immediate results is recommended.
What tools can help measure organic search visibility in SEM?
Several tools can assist in measuring organic search visibility in SEM. Google Analytics provides valuable insights into website traffic sources, keyword performance, and user behavior. SEO platforms like Moz, SEMrush, and Ahrefs offer features to track keyword rankings, monitor backlinks, and analyze organic search traffic. These tools help assess the effectiveness of your organic search visibility efforts and identify areas for improvement.