The SEO audit diagnoses your website's state of natural referencing.
It allows you to analyze your site to identify any issues preventing you from achieving optimal performance in organic search and natural referencing.
The SEO audit is not done once and for all. It is essential to carry out these analyses regularly to have a constant follow-up, which will help you generate traffic permanently.
You can delegate this audit to an agency or SEO specialist who will give you a complete diagnosis and recommendations for improvement. However, you also have different SEO audit tools to conduct your audit yourself.
1. What is an SEO audit?
An SEO audit is an analysis you perform on your website's as-is situation. So take a moment to look at the current state of affairs regarding SEO. You look critically at the site and ask yourself: what is going well, what could use improvement, and what is simply going wrong and hindering us from achieving good results?
Of course, you decide how thoroughly you want to analyze. As an SEO specialist, I advise you to schedule this regularly, for example, quarterly or semi-annually. That way, you always spot crucial problems relatively quickly and limit their impact.
A. Crawlability
What is the ratio of indexed pages to actual pages?
What is the website currently ranking for?
How does organic traffic move over time?
B. Content
Is the content on your website qualitative enough?
What is the content structure of your website like? (internal linking)
Are there still topics your target group cannot find information about on your website?
C. Technique
Is your website readable (enough) for search engines?
Are your essential documents active such as your robots.txt and sitemap.xml?
Your website exists in multiple languages; is that clear to search engines?
D. Authority
How many domains point to your website?
What is the quality of these domains?
How does your website score compare to competitors?
E. Tools & Tracking
Have you set up everything necessary to keep track of your SEO efforts and other data?
Why is an SEO audit important?
An audit is often still underestimated in the sense that its added value is not recognized. Companies prefer investing their money in things that deliver immediate results rather than preparatory work. However, an SEO audit can be more attractive in the long term.
Identifying problems at the beginning of your SEO journey is much more efficient than later. Problems that come to light later create unforeseen circumstances and hurt your time, resources, and budget. So if you want to avoid chaos and extra unforeseen costs, an SEO audit can undoubtedly help.
How much time does an SEO audit take?
How long you spend on an audit strongly depends on your website. It makes sense that you spend less time on a website with 50 pages because you have to analyze far fewer pages, and (in theory) less can go wrong.
On the other hand, websites of thousands of pages have a more complex structure, are often older, and have been edited by several people… which means that problems/errors arise more quickly. In addition, it just takes longer to go through the different pages.
Then you have to consider websites in different languages ​​with different content, possible subdomains, the CMS system (if that is also analyzed), and so on.
For our standard customers, small and medium-sized companies, we need an average of 8 to 10 hours to thoroughly perform the analysis. Anything more significant depends enormously on various factors and must be viewed separately.
For those dealing with travel websites, understanding travel SEO services can be invaluable, given the distinct challenges this sector presents. This knowledge aids in addressing the unique dynamics and audience behavior associated with travel portals.
Tools that help with an SEO audit
Of course, when analyzing a website, you don't go through every page manually; for small websites, that would still work, but for larger ones, absolutely not. So what do I do to analyze pages?
On the one hand, I take samples, especially when it comes to content analysis. I randomly select a few different pages, some blog pages, category pages, and product pages… and get to work. In addition, I am also assisted by SEO audit tools that make work easier, or should I say more efficient.
PRO TIP: If you are not regularly involved in SEO, do not be guided solely by these SEO audit tools. A tool only becomes interesting once the collected data can be correctly interpreted and prioritized. So always take someone who knows something about it. If not, you'll be left with a long list of to-do's that may not be worth your time and money.
You can use many tools to help you with an SEO audit. These are my personal favorites:
1. SEMrush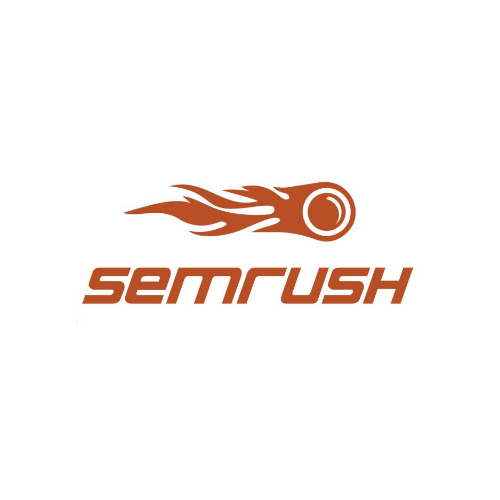 What is SEMrush?
SEMrush is probably the most used by SEO professionals as the top SEO tool. With its hundreds of features, it presents itself as an essential SEO audit and research tool. This American competitive analysis service has existed since 2008 and is one of the most comprehensive on the market.
SemRush collects data from the results of different search engines and presents them as results.
Its price starts at $119.95/month; this offer is aimed at marketing beginners and small internal teams.
Why use SEMrush?
As we said, it is a complete tool allowing you, in particular:
analyze web page traffic sources ;
track organic keywords ;
analyze your backlinks: analyze the power and relevance of backlinks, their number, and their evolution over time;
Observe the ranking in the SERP (results page) of websites positioned on the same keyword and observe the appearance of new competitors.
SEMrush has an "automated reports" tool. This feature allows you to schedule recurring analyses by email on the subjects you determine beforehand.
SEMRush offers you the opportunity to compare yourself with your competitors :
find the keywords on which your competitors are positioned;
compare your positions on these keywords;
analyze their paid searches;
analyze their backlinks (number and quality) etc.
This essential tool allows you to have an overview of your competitors' SEO strategy just by entering the URL of the site you want to analyze.
2. Ahrefs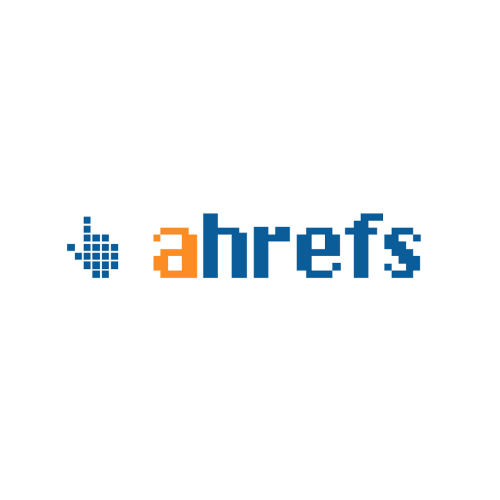 What is Ahrefs?
Launched on the market in 2011, Ahrefs quickly established itself as an essential tool in natural referencing. One of its strong points is constantly controlling and verifying the links pointing to a website.
However, the interest of Ahrefs is no longer limited to the overview of the backlinks of a website. This SEO tool is an excellent help for SEOs and web marketers.
Why use Ahrefs?
The company offers a free version that allows you to use site features: Site Explorer (organic volume search, inbound link checker) and Site Audit to perform the SEO audit of your website. All features are available for a flat rate starting at $99 per month
Its strength lies in its overall SEO monitoring and position monitoring in particular:
"Content Explorer" feature: to identify your best-performing content;
Creating effective SEO content: the tool provides long lists of keywords, with search volume and valuable information, to set up an appropriate content strategy. Ahrefs also offers to identify popular keywords on Bing or platforms like Amazon or YouTube;
Realization of exciting complete reports thanks to an interface based on graphics: the SEO tool also allows you to create objectives and set an alert when it is reached
Has an extensive index of backlinks.
3. Google Search Console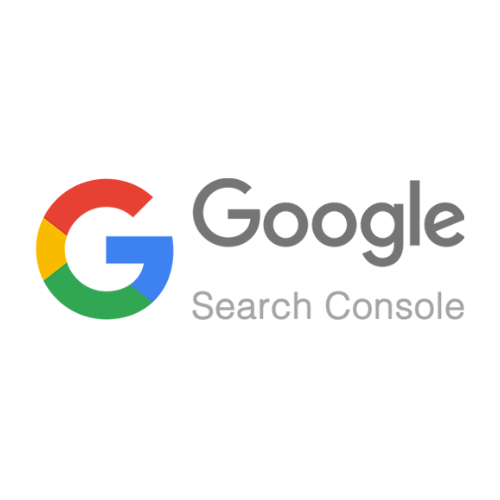 What is Google Search Console?
Search Console is Google's analytics tool. This SEO management interface is offered free of charge by Google to website owners/web admins. Thus, to use it, you must prove to Google that you are a website owner or technical manager.
This tool helps to ensure that your site is indexed correctly by the search engine. It also offers many features to measure the SEO traffic resulting from this indexing.
Why use Google Search Console?
First of all: because it is entirely free! 
Then, this tool made available by Google makes it possible to measure the effectiveness of your SEO and to ensure its follow-up on this search engine through many features:
Monitor the indexing of your pages;
Report errors on your pages;
Offer many interesting KPIs: impressions, number of clicks, average click-through rate, average position on the search engine, etc.;
Report data relating to the site's loading times and mobile compatibility.
Even if it is not as complete as other tools that offer competitive analysis or help with content creation, use it!
4. Ubersuggest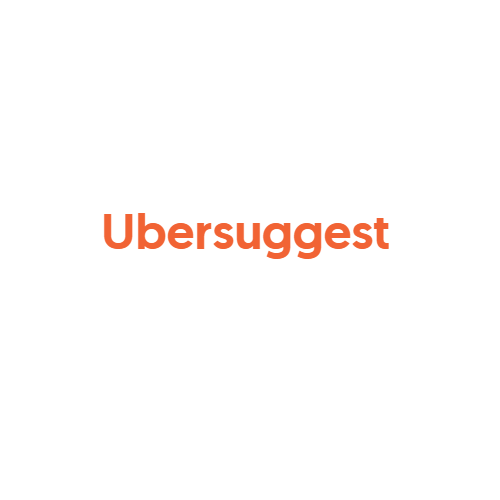 What is Ubersuggest?
Acquired in 2017 by Neil Patel, this application is a great tool to audit and help you optimize your SEO content. Indeed, Ubersuggest is a keyword generator that allows you to find short-tail keywords and long-tail expressions. It pulls up expressions and words related to a keyword and the most common user searches.
Ubersuggest used to be free, but it's not anymore! The subscription price now starts at $12/month for an offer aimed at entrepreneurs and small businesses managing 1 to 3 websites.
Why use Ubersuggest?
This tool is dedicated to keyword strategy. These features will allow you to refine your semantic strategy. In particular, you will be able to:
Identify the web pages best positioned on the targeted vital query: thanks to various metrics such as the volume of monthly searches, the estimated competition for paid and organic search, its cost per click;
Check if the keyword is gaining or losing popularity or if it has seasonal trends;
Access SEO statistics to analyze the competition: the SERP analysis provides access to the ranking of the 100 best sites positioned on the targeted keyword, the estimated traffic on each web page, with the authority score of the site and the number of shares on social networks;
All via a clear, readable, and accessible interface.
Ubersuggest offers one of the best traffic analytics. Their offer remains the most competitive market for small needs, even if the tool has become chargeable.
Many other tools exist to audit your SEO and optimize it. Many offer similar services (some paid, some free).
Under these conditions, choosing the right one cannot be easy. To best analyze your SEO, you may need to choose SEO audit tools that complement each other.
In any case, most SEO audit tools offer free trials: go for it to choose the most suitable solution and which you will like the most in terms of use!
What can you expect after such an analysis? A comprehensive document explaining each human check-in language, supplemented with precisely the problem (if it occurs) and what should be done to solve it. All these checks are collected and put into one table with a designated priority so that everyone knows the next steps.
Result
Such an audit can often seem overwhelming to some. It is often an extensive document with a lot of jargon. It is, therefore, essential that you go through the SEO audit together with an expert for a clear explanation. This way, you immediately know where the problems are and what needs to be done, and you can report more quickly to your superior. This is often done based on a presentation to make it more visual, but it is certainly not a must.
The SEO audit is valuable because it serves as a guideline document for the entire SEO process. With every task that has been performed, you and another party can refer back to the document to see the next steps.
Ready to get started with your SEO audit yourself? Or are you still looking for a party to guide you in this? Then we can, of course, help you. Contact me if that is the case! 🙂