In today's digital age, social media has become a powerful platform for businesses to connect with their audience. However, keeping track of the vast conversations about your brand across various social media channels can be overwhelming. This is where social listening tools come in. By harnessing the capabilities of these tools, businesses can gain valuable insights into what customers are saying, their preferences, and trends in real time. In this blog, we will explore the importance of social listening and highlight some of the top social listening tools available to help businesses effectively monitor and analyze their online presence. Get ready to unlock the potential of social media with social listening tools.
Social Listening vs. Social Media Tracking
At a high level, social media listening tells you why your audience is saying certain things about or related to your brand on social. Meanwhile, social media tracking tells you how they're saying it.
What is social listening?
Social listening is a great way to keep tabs on what customers and prospects have to say about your business, product/ service, content, support, and more.
It entails monitoring your brand's social media profiles for customer feedback, direct mentions of your brand, and any conversations with relevant keywords, topics, competitors, or industries. An analysis of that information follows this. Any resulting conclusions will help you determine the best ways to improve your social media strategy, brand awareness, and social presence.
What are social listening tools?
Social listening tools can help you monitor several social media platforms in one place. You can check mentions of your brand, relevant keywords, and direct feedback through tags and DMs.
Many of these tools will allow you to post directly from the dashboard on your social media accounts. Additionally, when you integrate your various social media accounts, you'll see all your analytics in one area.
What is social media tracking?
Social media tracking is often referred to as social media monitoring. It entails identifying and responding to mentions of your brand on social media via comments, direct messages, and more. Social media tracking is the first step in understanding what your audience thinks and says about your brand on social media.
Now you may wonder: What are the best social media listening tools? And how about the best social media tracking tools? Here are some options — most of which can help with both social listening and tracking (and more!).
Also read : Conversion Tracking Tools: Monitoring and Optimizing Campaign Performance
Best Social Media Listening Tools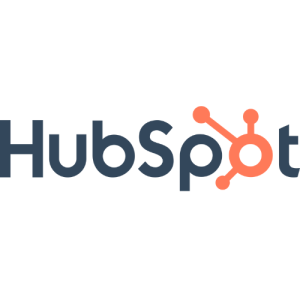 Price: $890/month+
With HubSpot, you can easily monitor social media interactions, conversations, and audiences. You also have the necessary tools to manage day-to-day interactions and engagement on social and target specific audiences using context from the contacts database in your free CRM to better understand what these people mean to your business.
What does that mean for you — the user? You can manage your entire social strategy — from planning to sharing to analyzing — from one central location.
You can handle all your social accounts from the tool and easily turn your content offers into social posts. With HubSpot, you don't need to worry about logging into your social profiles to post content — rather, you can schedule posts weeks in advance on all of your profiles from within the tool to free up valuable time.
You can also post to social from anywhere — whether in HubSpot, on a specific social platform, or on another social tool connected to HubSpot. And how you post won't ever affect your ability to report on the success of those posts.
Don't worry about opening specific platforms to converse with your audience either — instead, reply to anyone who commented on posts you published through HubSpot.
Lastly, on Twitter specifically, HubSpot helps you stay up to date on what's current and trending by monitoring specific keywords you deem important to your brand — this way, you never miss a beat when it comes to the things that matter most to your business and audience.
HubSpot Features and Compatibility
Prioritize social engagement.
Integrate your social tool — which comes with Marketing Hub Professional — with your Contacts Database and CRM.
Schedule social posts in advance, cross-platform.
Report on your video strategy with YouTube reporting if you're an Enterprise user.
Manage social profiles on Facebook, Instagram, Twitter, and LinkedIn from one tool.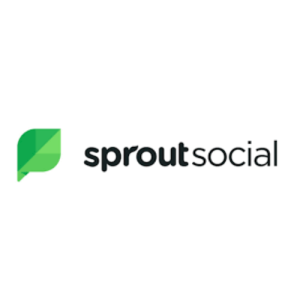 Price: $89/per user/month+
Sprout Social is a comprehensive social media management platform that provides powerful solutions for social listening and analytics, customer care, and employee advocacy.
Sprout Social Features and Compatibility
Monitor and manage engagement across social networks in the unified Smart Inbox.
Map out a content strategy and schedule posts with the Publishing tool.
Uncover trends in social conversations, learn about your audience, and gain actionable insights to inform your marketing strategy with the integrated social listening tool.
Integrate Sprout Social with your HubSpot software to collect accurate social reports all in one place.
Price: $108/per seat/month+
Falcon.io is an all-in-one social media management and customer experience (CX) platform for medium-to-enterprise-size companies.
The software has capabilities related to scheduling, engaging, social listening, publishing, advertising, and analyzing all aspects of your social media strategy. The platform makes it easy to segment and target your customers for customized social campaigns.
Falcon.io Features and Compatibility
Use a single dashboard for all your social media management needs (e.g., social listening, publishing, engagement, reporting, audience data management).
Manage private messaging channels with the Engage inbox feature (which is compatible with WhatsApp).
Enhance community management and support by creating custom response templates for your FAQs.
Route specific messages from audience members to internal team members so they can collaborate on solutions — and keep those messages in one customizable and filterable inbox.
Use Falcon.io to manage your Facebook, Twitter, LinkedIn, and Instagram accounts.
Integrate Falcon.io with your HubSpot CRM to sync all customer data for social campaigns, create custom or lookalike audiences, and offer personalized and engaging customer service.

Price: $49/month+
Hootsuite allows you to view and respond to all your messages, comments, and brand mentions across several social channels in a single, concise dashboard.
You can also track influencers and leads in lists that can be imported and shared with others in your company.
Hootsuite Features and Compatibility
Manage and monitor all social media activity with native tools and features.
Easily monitor mentions and respond directly in the platform.
Customize paid social media campaigns with the Boost option, which balances organic reach and paid advertisements to help optimize your content's engagement.
Measure success across social platforms compatible with Hootsuite, including Facebook, Instagram, Twitter, Youtube, LinkedIn, and Pinterest.
Add one of the many social network integrations compatible with the software and view them from your Hootsuite interface.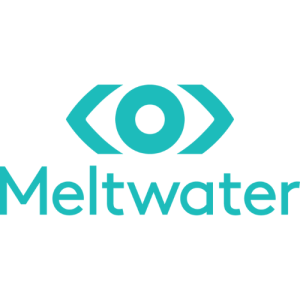 Price: Book a demo for pricing
Meltwater is a global media intelligence and social listening company. They provide software solutions and services that help businesses monitor and analyze their online presence, track media coverage, and gather valuable insights from social media and other online sources.
Meltwater's suite offers media monitoring, sentiment analysis, trend tracking, influencer identification, and competitive analysis. It gathers data from various online channels, including social media platforms, news websites, blogs, and forums, allowing businesses to comprehensively understand their brand's reputation and industry trends.
Meltwater aims to empower organizations with actionable intelligence to inform their marketing strategies, reputation management, and decision-making processes.
Meltwater Features and Compatibility
Media Monitoring: Meltwater gathers data from social media platforms, news websites, blogs, forums, and other online sources to provide comprehensive media monitoring capabilities.
Sentiment Analysis: The tool uses advanced natural language processing algorithms to analyze the sentiment behind social media posts, articles, and other online content, helping you understand public opinion.
Trend Tracking: Meltwater identifies emerging trends and topics relevant to your brand or industry, allowing you to stay informed and adapt your marketing strategies accordingly.
Influencer Identification: You can identify key influencers talking about your brand or industry, enabling you to engage with influential individuals and expand your reach.
Competitive Analysis: Meltwater allows you to monitor your competitors' online activities, including social media presence, media coverage, and customer sentiment, to gain insights and benchmark your performance.
Real-time Alerts: Customizable real-time alerts keep you informed about important events, mentions, or trends, ensuring you can respond promptly when necessary.
Reporting and Analytics: Meltwater provides robust reporting capabilities, enabling you to generate customized reports with key metrics, charts, and insights to measure the impact of your social media efforts.

Price: Free+
Buffer creates an omnichannel experience for your social media and community teams.
The tool makes it easy to find the conversations that matter most, join conversations right away, and delight your audience — that's because you can post content and engage directly in the replies from one centralized dashboard through a team-shared inbox.
Buffer Features and Compatibility
Plan effective social campaigns using the scheduling and publishing features.
Monitor your team's performance by measuring engagement and audience behavior with reports and analytics tools.
Use the story monitoring feature to record and analyze your stories on channels like Facebook and Instagram.
Integrate social platforms Buffer supports, including Facebook, Twitter, Instagram, LinkedIn, and Pinterest.

Price: Free+
BuzzSumo shows the number of impressions and shares certain posts have, making it easy to analyze your success on Facebook.
The tool offers insight into your Facebook content to help you identify which types of posts garner the best results on the platform among your audience. It even tells you which days and times of the week you should post and the ideal post length.
BuzzSumo Features and Compatibility
Use the Content Discovery feature to identify your most popular posts across different social media channels.
Organize shared content in order of significance with the Curation tool so you can quickly access important information without digging through irrelevant posts.
Connect to Facebook, Twitter, Instagram, Pinterest, and Reddit.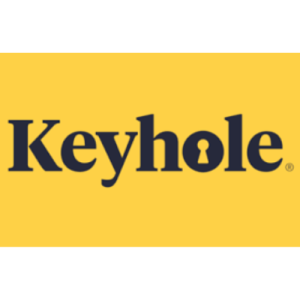 Price: $79/month+
Keyhole focuses on Twitter and Instagram brand analyses. The tool tracks hashtags, mentions, usernames, and more across these social media platforms.
The tool also offers impressive heat maps showing how mentions and engagement with your brand differ globally. This allows you to understand better your target audience and how to interact with them effectively.
Keyhole Features and Compatibility
Get unique insights into your company's tracked hashtags with the Hashtag Analytics feature.
Ensure posts and mentions that include hashtags are recorded in real time so you always have the most up-to-date information on your accounts.
Predict how well your hashtag will perform with the AI feature.
Use the timing and topic of your hashtag to predict engagement, reach, and impressions.
Pair Keyhole with Twitter, Instagram, YouTube, and Facebook.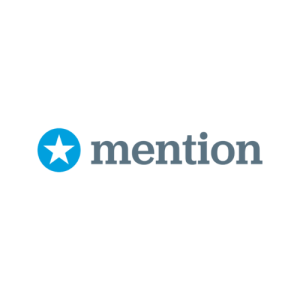 Price: Free+
Mention can track millions of content sources across 42 languages to monitor brand mentions worldwide. You can select what content you'd like to tune out so you're only paying attention to trends that matter.
A competitive analysis tool lets you compare your brand against two or more competitors — this way, you can ensure your content is always relevant, timely, and unique to your brand compared to other industry leaders.
Mention Features and Compatibility
Use the Team feature so employees can collaborate on social media management efforts and alert each other when they need help.
Track progress while working through your crisis communication plan.
Effectively manage any social media uproar or crisis that comes your way with the Crisis Management feature.
Use the software to track your social media success with any compatible platform, including Facebook, Instagram, Twitter, and Buffer.
Conclusion
In conclusion, social listening tools have revolutionized how businesses approach their social media strategies. By actively monitoring and analyzing online conversations, businesses can gain a deeper understanding of their audience, identify emerging trends, and make data-driven decisions to enhance their brand presence. Whether tracking brand mentions, monitoring customer sentiment, or staying ahead of industry conversations, social listening tools provide a valuable resource for businesses to stay connected and responsive in the ever-evolving social media landscape. Embracing these tools can give businesses a competitive edge, enabling them to build stronger relationships with their audience and drive meaningful engagement. So, leverage the power of social listening tools and unlock your brand's full potential in the social media realm.
Also read : Most Effective Customer Retention Strategies that Helps 
FAQs
What is social listening?
Social listening refers to monitoring and analyzing social media platforms and online channels to gain insights into conversations, trends, and sentiments related to a brand, industry, or specific topics.
Why is social listening important?
Social listening is important because it allows businesses to understand their audience better, track brand mentions, monitor customer sentiment, identify emerging trends, and make data-driven decisions to improve their marketing strategies and overall brand reputation.
How does social listening benefit businesses?
Social listening benefits businesses by providing valuable insights into customer preferences, needs, and opinions. It helps identify opportunities for engagement, improve customer satisfaction, mitigate potential crises, and stay ahead of the competition in a rapidly changing digital landscape.
What are some common features of social listening tools?
Social listening tools' common features include real-time social media platform monitoring, sentiment analysis, keyword tracking, competitive analysis, influencer identification, reporting and analytics, and customizable alerts.
How can businesses use social listening tools effectively?
Businesses should set goals, select pertinent keywords and topics to track, analyze the data collected to gain actionable insights, promptly respond to customer feedback and inquiries, and adapt their marketing strategies based on the findings to improve customer engagement and overall brand performance to use social listening tools effectively.
Also read : Social Media Monitoring Tools For Business