A webinar is an online conference that can be live or pre-recorded. Businesses typically use the live webinar as a team meeting tool. Members receive an invite link to join the live session.
This tool can also be used for marketing purposes to promote a product. Generally, this type of webinar is pre-recorded and potential customers are invited to join this online conference where the company presents the characteristics and the price of its new product/service.
The Covid-19 situation has forced thousands of companies around the world to embrace remote working and the use of webinars software in order to allow their employees to continue their work and be able to make online dating.
There are several options for creating a webinar that suits your needs. In this article, you'll find the perfect webinar software to keep your online operations going and your new product unveiled.
It is possible to start with a free webinar, but the features are rather limited. Each platform has its pros and cons, but some have a free trial or a few-dollar trial package for you to evaluate before you buy.
What Is The Best Platform To Create a Webinar?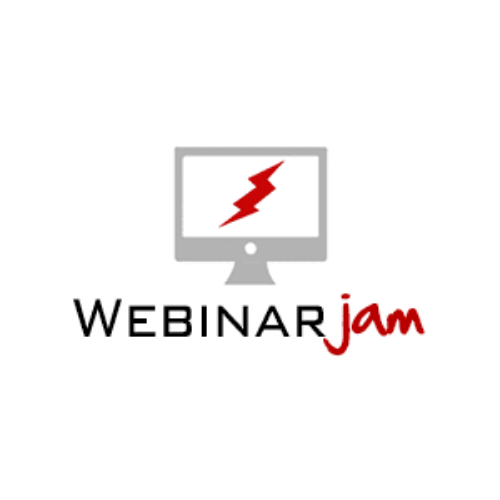 The first software on the list is WebinarJam. It finds itself at the top of the list since it is definitely the best platform to create a webinar in 2023. It is the ideal platform for beginners and also a powerful tool for the most experienced and professionals.
It offers live option that you can edit anytime. It offers a wide variety of features such as live webinars, interactive search, built-in chat, and many more options.
WebinarJam features are awesome. You can create webinars with just a few clicks and invite up to 500 participants. Successful webinars are created in no time through the software.
I also like that WebinarJam allows you to add your own logo. This tool allows you to actually create online conferences tailored to your business.
Audience measurement and statistics tools are very useful. You can easily track the number of downloads, number of visits, games viewed, etc.
With WebinarJam, you can accelerate the launch of your product or service online and reach a larger part of your customer base. A webinar is a powerful tool for selling online and WebinarJam proves to be the best platform for selling through webinars.
If you want to do an online conference and have everything automated, this webinar tool is the best choice. You can stream your session directly to YouTube, with the option to include private access.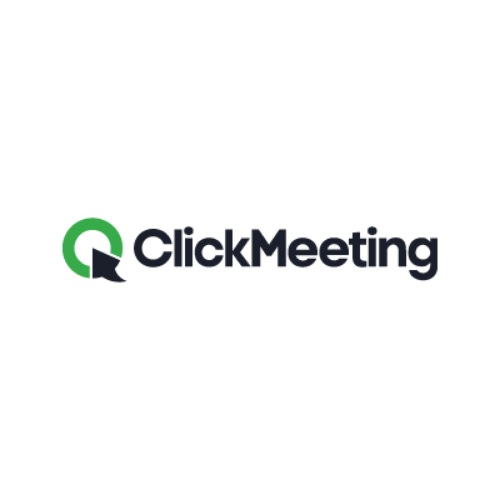 ClickMeeting is another webinar tool that can be used by professionals. It offers a wide variety of features such as live streaming, built-in online storage, and many more options.
They also offer online resources to help you create and host a webinar. It has a large community of entrepreneurs and this number is steadily increasing.
ClickMeeting is a popular webinar platform that is known for its easy-to-use interface. It mainly allows companies to reach their customers easily using automated webinars and personalized invitations.
ClickMeeting does not automatically record your online conference, but you can enable recording so that you can access it in the future. The platform stands out mainly for its very reasonable price.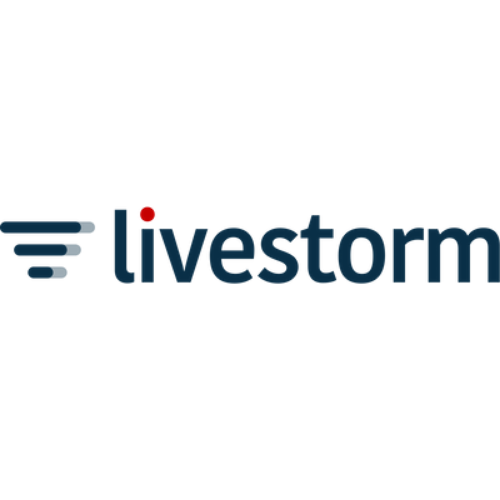 Livestorm is a company specializing in webinars. They offer a lot of features that you can use to create and host a webinar. This professional webinar platform allows you to create and host an online conference.
It is aimed at professionals who want to reach their customers easily using a professional webinar. This software also allows them to efficiently manage their customers and partners.
Livestorm is recognized for its wide variety of features such as live streaming, built-in online storage, and screen sharing.
It also comes with a marketing system that gives you great control over the webinars. Livestorm offers several webinar marketing tools including detailed statistics and an integrated chat option.
With this webinar tool, you have the possibility to create a free webinar with a maximum duration of 20 minutes for 4 people. In addition, this webinar platform is accessible from any device (PC, tablet, and mobile) as well as all search engines.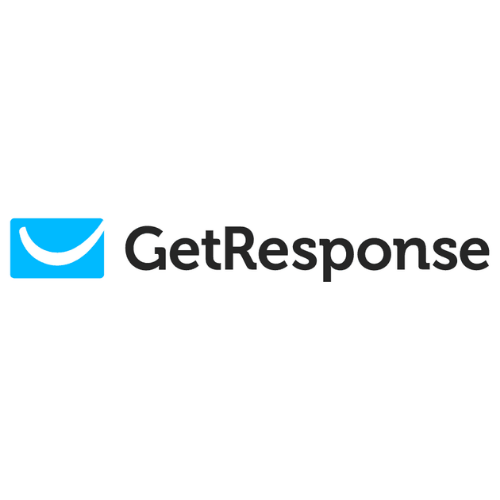 GetResponse is a simple tool that allows beginners and experienced to create conferences. It offers a very easy-to-use web page creation tool. This tool is designed for businesses and professionals who want to get more clients.
To do this, GetResponse allows you to build your own website and broadcast webinars. It also lets you include links and screenshots. This solution is easy to use thanks to its very intuitive interface.
GetResponse offers several advantages that are not offered by its competitors. It is a platform that offers email marketing services and full webinar services.
You can integrate different marketing tools to maximize its performance, such as your email list, your automated emails, and your landing pages.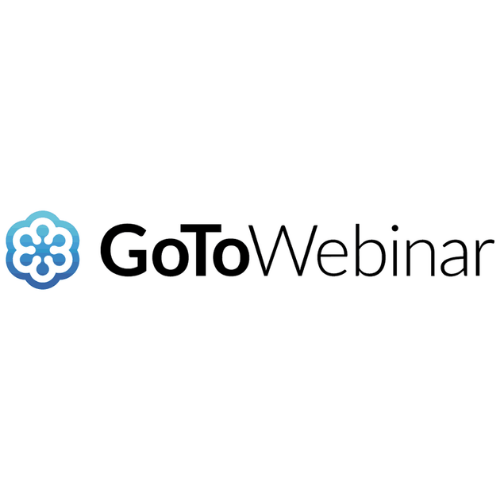 GoToWebinar is a professional webinar tool available in French. You can launch call sessions from a browser, create a question form or even include video content directly on your web page.
It was developed to help companies expand their knowledge and develop their employer brand. Up to 10 people can attend a session at the same time via your computer, iPad, or smartphone. The cost depends on the number of participants.
The advantage of using GoToWebinar is its level of simplicity and functionality that no other software can do. With this app, you can create webinars and online presentations with the option to allow visitors or not.
This simple solution takes care of the webinar preparation for you. In other words, all you have to do is choose the date of the event and the rest will be done automatically. So you can create a webinar very easily.
Thanks to this tool, you will be able to contact your customers directly and effortlessly. You'll also benefit from GoToWebinar's many features, such as email reminders and personalized invitations.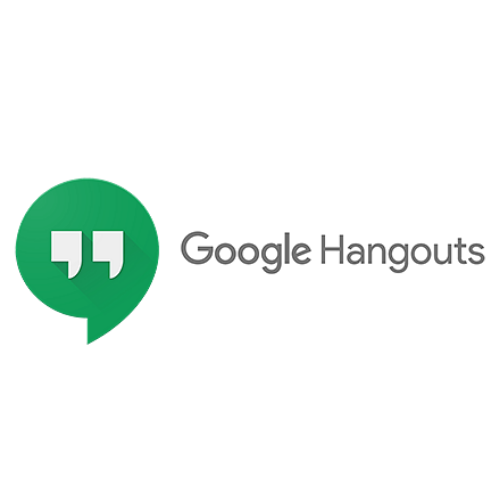 Google Hangouts is a free platform integrated with Gmail. All you have to do is create a Google account, add your webcam to it and you're done! Hangouts are easy to set up for attendees and let you receive calls even when you're not connected to the internet.
You can also use the Google+ app to give live lectures.
The benefits of Hangouts:
– Ease of creation (everything is integrated into Gmail)
– Live broadcasts and archives are accessible on Youtube
– Ability to receive calls once the conference is established, even without being connected to the Internet
– Smartphone apps are available
Cons of Hangouts:
– No remote control over the document used for your presentation
– The archives are only accessible via Youtube. You cannot view them directly from the Google Hangouts page.
Google+ Hangout is a free app that is designed for live conferencing to multiple people simultaneously through your webcam and microphone on your computer.
Attendees can also see what you're doing on your desktop, and if they have a Google account, they can make their own contributions there during the conference.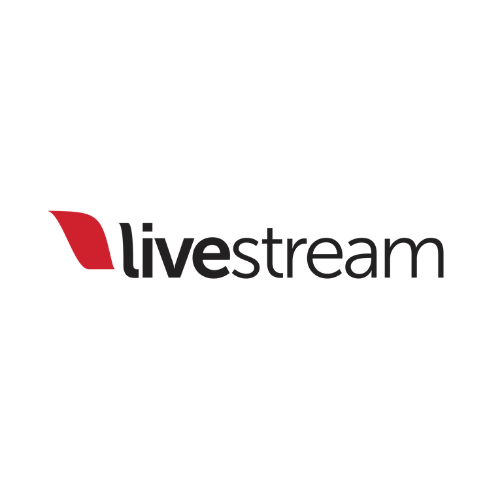 If you're looking to create a quality webinar, Livestream is a great tool. It's a bit pricey, but its convenience is definitely worth it for creating quality webinars.
Livestream is a paid and free tool that allows you to present a live conference to your network of clients or employees. Livestream offers HD-quality streaming tools.
Livestream's interface is intuitive and includes all the features you will need. From here, you can create a public or private webinar, define presentations, attributes of the call, and inform your guests.
This platform does not impose a maximum number of participants per session. So you can do an online conference with thousands of participants, which is very useful for large-scale sales campaigns.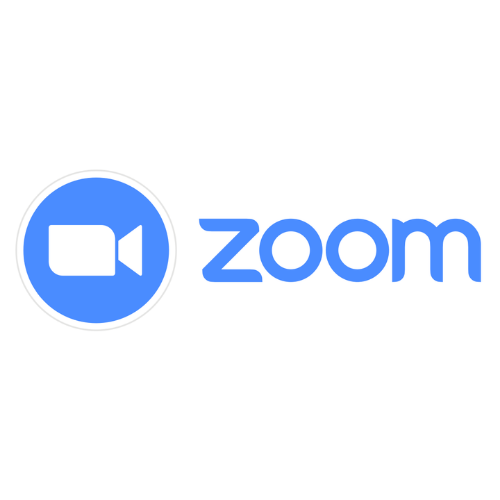 Zoom has seen a big increase in visibility over the past few years. It has a multitude of features including tools using HD quality videos and real-time processing of Zoom data via web widgets, Google Drive or DropBox.
Zoom offers features such as zoom video conference, chat, and webinar. They also offer professional and knowledgeable customer support around the clock. It also provides options that allow the participant to publish their websites, blogs or social networks from the software.
The price for the service varies depending on the selected plan. It is possible to use Zoom for free, but the number of users is limited and the conference time limit is 40 minutes for group webinars.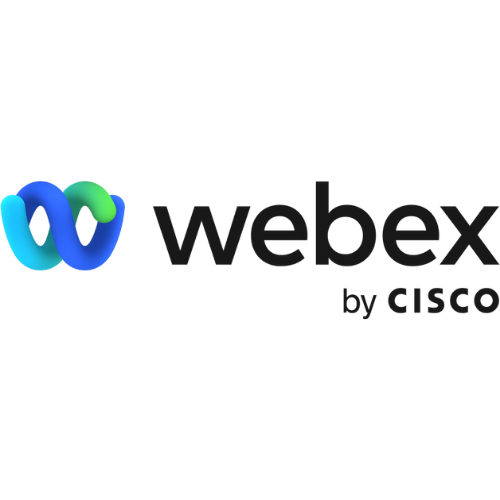 Webex is the software that professionals can use to deliver presentations online efficiently. It offers a wide variety of features, including those for creating online dating and recording webinars.
Their service is very useful for companies that want to take advantage of it on a large scale since it can accommodate up to 100 participants per webinar.
Webex is a Cisco product that allows you to create a webinar quickly for online meetings, events, training, interactive presentations, etc. This tool is free, but there is a 24 hour limit per video conference.
Adobe Connect is software that lets you create online webinars open to everyone. This tool is used for webinar purposes, online team meetings, and interactive training.
Email integration and conference customization are key features of this platform.
You have access to a platform broadcasting your conferences live for the participants.
Features Offered:
10 million concurrent participants
Webinars and Live Chats
Interactive events
3,500 simultaneous participants
Live webinars with HD camera and audio options
Training, events, and online meetings
Easy registration, live streaming, and training tools
What is a Webinar?
A webinar is a business marketing tool for conducting presentations online. It can be used for many reasons: to demonstrate a product, to hold a conference, to sell products and services or to recruit staff.
Webinars are popular because they allow attendees to interact with the speaker in real time.
What Are Webinars For?
Webinars can be used as a sales tool. Companies will be able to make a presentation and sell their products or services directly online to other companies or individuals.
The speaker will thus be able to answer questions and explain the benefits of his product or service in real time, which would not be possible during a traditional presentation.
This also help recruit staff. Employers will be able to present their company, the positions to be filled and the advantages of working online.
How To Use The Webinars?
To get the most out of the webinars, the company will need to carefully select the software to be used. There are several online solutions for hosting a webinar. However, it is better to choose a solution that allows the presentation to be broadcast live and that offers interaction with the participants.
Additionally, the company will need to ensure that its staff is trained in using the software before they start hosting.
Companies will also be able to create a dedicated webinar site where they will post the dates and times of upcoming events, topics covered, and speakers. This information can then be shared on social networks in order to attract as many participants as possible.
Webinars are growing in popularity and offer many benefits to businesses. Companies will be able to use this tool to sell their products and services, recruit staff or broadcast a live presentation.
To make the most of the webinars, the company will have to choose a solution that allows interaction with the participants and train its staff in the use of the software. Information on upcoming events can then be published on a dedicated site and shared on social media to attract as many participants as possible.
How To Organize A Webinar?
Here are the steps to organize a webinar.
Define the theme of the webinar and the objectives.
Set the date and time for the webinar.
Choose the online solution to use to host the webinar.
Inform the participants and invite external speakers, if necessary.
Prepare a presentation plan with slides (if necessary).
Prepare a list of questions for the participants.
Fill in the details of the webinar on a site dedicated to webinars.
Publish advertisements on social networks and in the specialized press.
Set up a support team for participants.
Host the webinar.
Start by determining your webinar objectives. What do you want participants to take away from it? What is important to you?
Then develop a content plan, taking into account the objectives and duration of the webinar.
Allow enough time to introduce the topic, provide detailed information, and answer participants' questions.
To facilitate a webinar effectively, prepare in advance. Make a short PowerPoint presentation to introduce the topic and objectives of the webinar.
Answer common questions from attendees and schedule a Q&A session at the end of the webinar.
Finally, pay attention to the quality of your audio and video broadcast. Make sure that participants have a reliable and fast enough internet connection. If possible, test your connection quality before the webinar.
How To Attend A Webinar?
First, make sure you have the necessary items: an internet connection and a computer (or any other device that allows you to view an online presentation). Also, check that your internet browser is up to date.
Then, check out the webinar schedule and choose the time that works best for you. Typically, webinars are held in the evening or early evening.
Finally, before the day of the webinar, download the Adobe Connect application or other software to participate in this type of online event. Also, be sure to bring a microphone and headphones if you want to speak during the presentation.
On the day of the webinar, join by logging in to the address provided a few minutes before the start of the presentation. It is also advisable to check your connection and sound before the start of the webinar.
How To Make A Good Webinar?
1. Find the right subject and the right angle
2. Prepare your pitch
3. Look after your presentation
4. Have a dynamic animation
5. Engage participants
6. Close in the best possible way
7. Recover any slides
What Does Webinar Mean?
A webinar is an online workshop, usually free, that gives attendees the opportunity to ask live speaker questions. Webinars are a great way to learn and connect with others.
Webinars also have the added benefit of being recorded, which means attendees have the flexibility to revisit the lectures later and view them at their leisure. Recordings can be found on the speaker's or webinar organizer's website.
How To Do A Free Webinar?
There are a few ways to do a free webinar. Here are the three main ones:
Use A Free Webinar Platform
There are many free webinar platforms out there. These platforms allow you to broadcast your webinar online, without having to spend anything. Plus, they usually offer cool features, like the ability to record your webinar.
Recruit Free Participants
If you organize your webinar independently, you can recruit participants for free. To do this, publish an article on your blog or send an invitation to your contacts by email.
Use A Free Ad Platform
Another option is to use a free ad platform to find participants. These platforms allow you to post ads for free and meet new contacts.
How To Create A Webinar Using Software and Online Tools?
To create a webinar using webinar software, you will need:
A computer or mobile device with an Internet connection.
Webinar software (such as Zoom, WebEx, or Skype for Business).
An account to set up for the chosen webinar software or online tools.
A webcam and a microphone (or speakers and a headset) if you want to be in a video conference.
After installing and configuring your webinar software, you'll be ready to create your first webinar! Here's how:
Log in to your chosen webinar tool and click on "Create a new meeting".
Enter your meeting details, including title, description, date and time, and contact information for attendees.
Select "Webcam and Microphone" if you want to video chat with attendees, or "Speakers and Headset" if you prefer to use a headset.
Click "Add Participants" to add contacts to the meeting.
Click on "Create".
Your webinar is now created! To launch it, click on "Start" in the navigation bar. Attendees will see a notification in their messaging app and they can connect to your meeting by clicking the link provided.
How To Record A Webinar On PC?
There are different ways to save a webinar to your computer.
The first way is to record the video at the time of the webinar. Most platforms offer this feature.
If you did not record the webinar when it was broadcast, it is still possible to do so using a browser extension or specialized software.
The second way is to import the webinar audio file. The majority of webinars are broadcast in audio-only and it is possible to download them to listen to later.
To import the audio file, simply click on the "Upload file" link located below the webinar video.
The third and final way is to record webinar audio. If you don't need the video, this option is good because it reduces the file size.
To record audio, simply click on the "Play" button below the webinar video and choose the "Record" option from the drop-down menu.
How Does A Webinar Work?
A webinar is an online conference that allows discussion with the other participants and the speaker.
Webinars usually take place at pre-determined times and are streamed live. However, it is possible to consult them later saved.
To participate in a webinar, you must first register on the platform used by the speaker. Most  are free, but some may require financial participation.
How To Prepare A Webinar?
There are different ways to prepare a webinar. Here are some simple steps to get you started:
Establish the objectives of the webinar. What do you want participants to take away from it? What questions should they be able to answer after attending your online event?
Think about the structure of the webinar. What will be the different points you want to address? How to approach them?
Develop webinar content. What do you want to tell the participants? What information and advice would you like to pass on to them?
Prepare a dynamic presentation. Webinars don't have to be boring! Use images, music and animations to make your presentation engaging.
Write a script. This will help you keep your presentation on track and avoid lengths.
Test your presentation. Make sure everything is working properly and attendees will have a good online experience.
Plan the webinar marketing. Who are you going to invite to participate? How do you convince them to come?
Issue a press release and post the information on social media to announce your event online.
Prepare questions to facilitate discussion after the webinar.
Create a summary of the webinar and send it to participants. This will allow them to recap the main points that have been covered.
It is also important to think about the quality of your internet connection before scheduling a webinar. Make sure you have good bandwidth and that your site is optimized enough for this type of online event.
How Does A Webinar Go?
According to the organizers, there are three main phases: preparation, dissemination and analysis.
During the first phase, the organizers define the objectives of the webinar and prepare the material needed to deliver it (presentations, slideshows, documents to download, etc.).
The second phase is that of the actual dissemination. Participants connect to the Internet and listen to or watch the presentations live.
Finally, during the third phase, the organizers analyze the results of the webinar (number of participants, reactions of participants, etc.) and draw up a report.
The webinar is a great way to spread your message to a large audience without having to travel and keeping control over interactions with participants.
In addition, it is an economical solution: there are no travel or accommodation costs for the speakers. Finally, this formula is flexible and can be adapted to all types of events (seminars, meetings, training, etc.).
The course of a webinar is quite simple. The speaker begins by presenting his subject and adds slides using his computer. Participants can then ask their questions live, either via chat or by phone. When the presentation is over, participants have access to the videos and slides.
Why Do A Webinar?
A webinar is a great way to share your expertise with a large audience, without having to leave your desk! Webinars are also flexible, allowing you to choose the length and content that suits your audience.
Plus, they're a great opportunity to collect leads and engage attendees. If you're thinking about hosting a webinar, here are a few reasons why you should:
Share your expertise with a wide audience.
Create an online community around your brand or products.
Engage participants and stimulate dialogue.
Collect qualified leads.
Increase your notoriety and online visibility.
Demonstrate your skills and expertise.
Drive traffic to your website or blog.
Get attendees to take action, whether that's buying your products or signing up for your training.
Promote your next event.
Create a supportive community around your area of ​​expertise.
Whether you're an entrepreneur, marketer, or communications professional, webinars are a great way to share your expertise with a wider audience and spark dialogue. So don't hesitate to organize one!
How Much Does A Webinar Cost?
The price of a webinar depends on its duration and the number of participants. Generally, prices start from a few euros. However, it is possible to find providers offering training at attractive rates.
It is therefore important to compare the offers before starting. In addition, some organizations allow companies to access webinars free or at a reduced rate depending on the number of employees who participate.
You can start with a free webinar if the number of people attending is small and you don't need a lot of features.
Otherwise, opt for a paid model that will allow you to benefit from a private space and personalized assistance.
How Many People Use The Webinar?
A webinar is a tool that is gaining momentum. More and more people are using it for various reasons. Businesses and individuals find their accounts here.
The benefits of webinars are numerous. They allow participants to be informed and to train without having to travel. In addition, they promote exchanges and interactions.
Webinars, therefore, represent a great opportunity for companies and individuals. They allow you to communicate effectively and save money.
Webinars are an ideal solution for people who find it difficult to travel or do not have time to go to a training room. They are also advantageous for people who want to deepen their knowledge on a specific subject.
Webinars are therefore very useful and can meet different needs. In addition, they are easy to use and suitable for all audiences. They, therefore, represent an excellent solution for training or for informing people.
Its also have the advantage that it can be recorded. This allows participants to view them at their convenience. Webinars are therefore a very practical and useful tool. They allow you to communicate effectively and learn at your own pace.
In addition, they are financially advantageous. Webinars are therefore an ideal solution for companies and individuals.
How Long Is A Webinar?
A  lasts an average of one hour , but it depends on the speakers and the length of the debate. Some webinars can last up to two hours.
Is There A Particular App For Doing A Webinar?
There is a specialized app for doing webinars: Zoom. It is easy to use and allows you to stream your presentation live over the internet. You can also share your screen with attendees, making the experience even more interactive.
If you don't have Zoom, there are other apps that may do the trick. Skype, for example, is very popular for webinars and is easy to use.
You can also use Google Hangouts which is also very convenient. These apps allow you to communicate with live attendees and share your screen.
Whichever app you choose, be sure to test all the features before the webinar airs. This will allow you to avoid surprises and provide an optimal experience for your attendees.
How To Send An Invitation To Your Webinar?
There are several ways to do this.
Before issuing an invitation to your webinar, it is important to determine who will be invited. This can be tricky, especially if you're hosting an event for the first time. Here are some tips to help you.
First, determine who the target audience for your webinar is. Next, make a list of people to invite. You can also consider inviting experts or people with influence on your target audience.
Once you've determined who will be invited, it's time to craft your message. Here are some tips to help you.
Clearly outline the goals of your webinar. Then provide a brief description of what they can expect. Finally, explain the benefits of attending the event online.
Finally, decide how to distribute it. You can send an invitation by email or publish an article on your blog. You can also use social networks to spread the information.
Remember to personalize your message to your target audience. This will increase the chances of targeted people registering for your event.
Is The Webinar A Good Tool For Training?
A webinar is an excellent tool for training, as it offers many opportunities for participants. Benefits of the webinar include greater accessibility, better interaction, and greater efficiency.
Accessibility is an important benefit of the webinar, as it is available across the world. Participants do not need to travel and can participate from home. Moreover, it is easy to register and the costs are generally affordable.
Interaction is also very important in successful training. The webinar offers a multitude of possibilities for participants to communicate with each other. They can ask questions, exchange ideas and share experiences.
This interaction is very useful for learning and understanding the concepts presented.
The effectiveness of the webinar is also very high. Online training is often more effective than in-person training. Participants have more time to think and take notes, which helps them learn more.
In addition, there are no trips to make and participants can choose the time that suits them best to participate.
A webinar is therefore an excellent tool for training, as it offers many possibilities to the participants. Benefits of the webinar include greater accessibility, better interaction, and greater efficiency.
Is It Possible To Create A Forex Webinar?
It is possible to create a webinar for Forex, provided you have the required skills. To carry out a good webinar, it is essential to define the objectives and themes of the program, to select the speakers and to create a presentation material.
A well-designed webinar will make it easy for participants to learn and share with each other.
Forex is one of the most liquid markets in the world. It is therefore logical that more and more entrepreneurs want to invest in it. To get started in currency trading, it is important to understand the basics of Forex.
Webinars allow you to learn remotely and interactively. These online courses are therefore ideal for beginner traders who want to learn how to trade Forex.
Webinars are also useful for experienced traders, as they can find expert tips and advice there.
Forex webinars offer many benefits. They allow traders to learn from home, at their own pace. Online training is also cheaper than face-to-face training.
Additionally, webinars allow traders to meet other traders and interact with them. These exchanges of information are very useful because they allow having a more precise idea of ​​the Forex market.
To conduct a Forex webinar, it is important to define the objectives and topics of the program. Speakers should also be chosen carefully. It is recommended to select experienced traders who have a good knowledge of Forex.
The latter will be able to share their know-how with the participants of the webinar. The presentation medium is also important. It should be clear and easy to understand. Speakers should also use simple language so that all attendees can follow the webinar.
How To Make A Webinar For YouTube?
Here's how to make a webinar for YouTube:
Start by creating a channel on YouTube.
Set up your Google AdWords account and add a webinar ad campaign.
Add videos to your channel and set up the ad campaign for webinars.
Create a free online event on Google Calendar.
Insert the registration code to your YouTube video.
Publish your webinar and send invites to your attendees.
Analyze the results of your webinar advertising campaign.
What Is The Best Day To Do A Webinar?
The best day to do a webinar is Wednesday because that's when people have the freest time. Webinars attract attendees because they provide live online training and information.
Additionally, webinars allow attendees to ask questions and get answers in real-time. Participants can also interact with each other via chat.
Unlike conference calls, webinars provide a more interactive and engaging experience. Webinars are also a great way to connect with a larger audience.
How To End A Webinar?
Here are some ideas that might help:
Thank the audience and invite questions;
Announce the next session;
Share the results of the webinar.
Redirect attendees to your sales team
Either way, it's important to wrap things up in a clear and concise way so participants know what to do next.
What is the difference between a webinar and a Zoom meeting?
A webinar is an online event that allows attendees from anywhere in the world to connect and participate in a meeting or presentation.
Webinars are generally free, and they tend to attract a larger audience than Zoom meetings. Webinars can be streamed live or recorded for later viewing.
Zoom meetings are virtual meetings that use video conferencing technology to allow participants to connect and communicate with each other.
Zoom meetings are generally smaller than webinars because they tend to target a specific audience. Zoom meetings can be streamed live or recorded for later streaming.
What Is The Difference Between A Webinar And A Videoconference?
The main thing that differentiates a webinar from a videoconference is that participants in a webinar are usually spread across several different locations, while participants in a videoconference are usually in one location.
Webinars also tend to be longer than videoconferences, allowing them to cover a wide range of topics.
Webinars also have the advantage of offering greater interactivity than videoconferences, which allows them to further stimulate participant participation. Finally, webinars can be streamed live or delayed, while video conferences can usually only be streamed live.