In today's digital era, establishing a robust online presence is vital for local businesses to flourish. A strong online presence enables businesses to effectively connect with their target audience and optimize their visibility in local searches. This is precisely where local SEO tools prove invaluable. These specialized instruments empower businesses to enhance their online visibility within specific geographical areas, attract local clientele, and gain a competitive advantage in local search results. In this article, we'll delve into an array of comprehensive local SEO tools. These tools can play a pivotal role in boosting local search rankings, driving organic traffic, and ultimately expanding the customer base. Prepare to harness the potential of local SEO tools and propel your local business to new heights in the digital landscape.
The Best Local SEO Tools
1. Semrush Listing Management Tool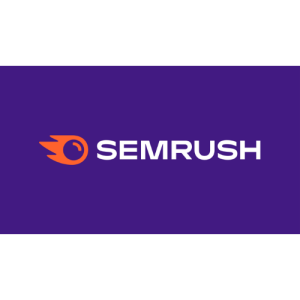 The Listing Management tool makes it easier to add and update your business data to the most prominent directories within and outside of the US. Once your listings are live, you can use the tool to track and update them to ensure they remain accurate and unified across platforms.
This comprehensive local SEO tool also allows you to monitor customer reviews, how well your business ranks in your target city, and your current local search performance across your target cities. You can even configure the tool to send you location reports via email, so you can stay on track without logging into the tool. Learn more about how to find local citation opportunities with our local citation software.
2. Growthbar (Chrome Extension)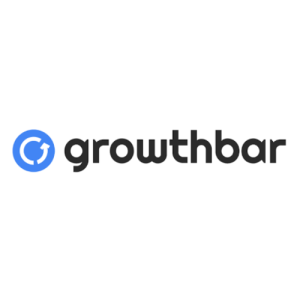 Growthbar is a low-cost local SEO tool available as a standalone web app or a Chrome extension. You can use the tool to track the position of the top keywords of a website, which can be useful for competitor analysis and local keyword research.
Growthbar also provides insights into a website's domain authority, so you can see and track your competitor's authority. Use the rank tracker to track which domains rank for certain keywords or often appear for certain queries.
3. Georanker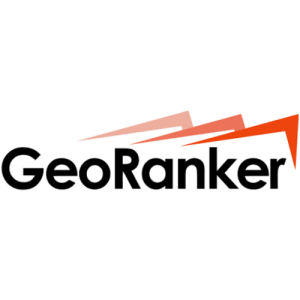 Georanker has a unique feature that tracks the ranking of websites by multiple locations worldwide. It displays this information through heat maps with distinct colors to show locations where the website ranks high.
Users can utilize this information while planning targeted campaigns to improve or maintain this ranking. The local rank tracker shows users the exact position of their targeted locations. It also has a citation tool that allows users to determine the sources of their competitors' citations.
4. Yext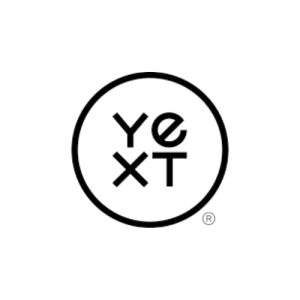 Yext's Review Monitoring feature integrates with third party sites so you can track and respond to business reviews from every location in one dashboard. You can also grab authentic first-party customer reviews and add them to their websites.
Yext also provides robust tools to make your business listings compatible with voice search optimization.
Also read : Best SEO Tools for Improving Organic Search Visibility in SEM 
5. Semrush Position Tracking Tool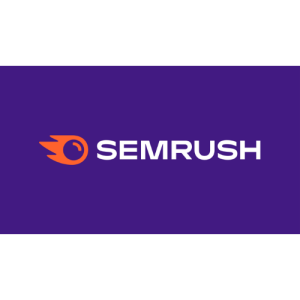 The Position Tracking tool tracks your website's ranking for a custom set of target keywords. It's a useful local SEO tool because it can also target a specific device type or geographic location. (However, there is a limit to the number of keywords you can track.)
Compare your overall performance (visibility and estimated traffic) to your competitors. With the Position Tracking mobile app, you can be updated with all your position-tracking campaigns immediately and on the go.
6. Synup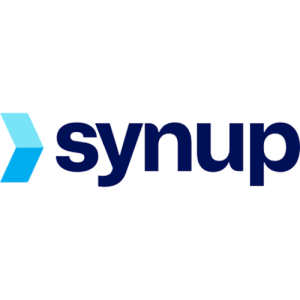 Synup tracks your business performance on search engines, local directories, and review sites. Synup crawls over 200 local search engines and directories to find data inconsistencies, ensuring your citations are accurate.
It can also help you track your web rankings and traffic, notifies you when people leave comments and allows you to respond to them, and syncs your location data across different sites.
7. Localo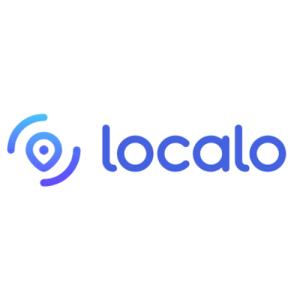 Localo has a free tool to check business visibility on Google and analyze the rank of competitors. The entire process of checking a company's position and visibility requires no registration or email address.
8. Google Business Profile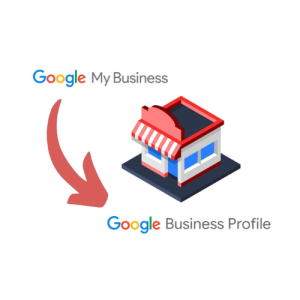 Google Business Profile is one of the best local SEO tools. And having a Business Profile on Google makes it easy for customers to locate information about your business, such as an address or phone number. This is why it is important to keep your business up to date and update your Google listing if necessary.
Compare businesses, discover your local competitors, and monitor and respond to reviews. Google also includes a "book an appointment" feature for customers, which can encourage them to engage with your listing further.
9. Google Ads Keyword Planner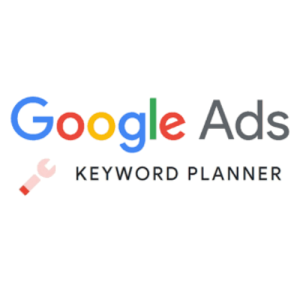 Google Ads Keyword Planner tool has several features helpful for Local SEO. Though you might use the tool to plan PPC campaigns, you can take note of the competition column that shows how competitive ad placement might be for your target keyword.
Check out our guide to using Google Keyword Planner for SEO and PPC Campaigns for an in-depth look into the Keyword Planner tool and its many uses.
10. Google Search Console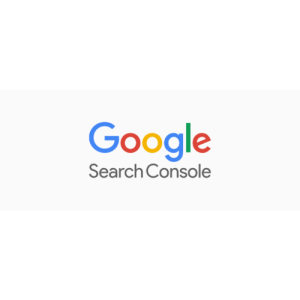 Google offers the Google Search Console to help you ensure your website remains Google-friendly. You can also use it to check the keywords Google ranks your site for and the number of pages Google has indexed from your site.
The tool can also show you the number of clicks and impressions your website receives. The mobile usability section shows any usability issues your mobile site or pages are currently experiencing. Check for additional errors and other indexing issues that your website is having dynamically and take action to solve them.
11. Google Analytics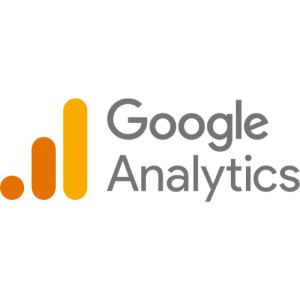 This web analytics service tracks and reports web traffic to users. Google Analytics report service shows the number of people that visit your site daily. The third-party referrals option enables you to see the third-party websites that sent you traffic.
You can also track session duration, bounce rate, and pages per session and get insights from demographic data for your overall marketing strategy.
12. Google Trends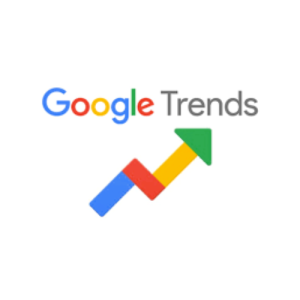 Google Trends is mainly used to compare keyword popularity and track event-triggered increases in keyword search volume.
Though it's not a traditional SEO tool, it offers users helpful data like search volume index and geographical information of the users. Businesses can use this data to create targeted campaigns and plan new ways to outrank competitors.
Also read : Best Analytics Tools for Measuring & Analyzing Search Engine Marketing Performance 
Conclusion
In conclusion, the significance of local SEO tools for businesses aiming to strengthen their online presence in local markets cannot be overstated. These tools, centered around 'local SEO,' encompass features like keyword analysis, managing local listings, optimizing on-page content, and tracking performance. By adeptly utilizing these tools, businesses can enhance their visibility in local search results, attract relevant traffic, and engage with potential local customers effectively. The adoption of local SEO tools not only enhances competitiveness but also fosters trust and credibility within the community. Embrace the potential of these tools to pave the way for amplified brand visibility, increased customer engagement, and enduring success in your local market.
FAQs
What are Local SEO tools?
Local SEO tools are software solutions designed to help businesses improve their visibility in local search results. These tools provide keyword research, local listing management, on-page optimization, and performance tracking to enhance a business's presence in its target geographical area.
How can Local SEO tools benefit my business?
Local SEO tools offer numerous benefits, including improved local search rankings, increased visibility to potential customers in your area, enhanced online reputation management, better targeting of local keywords, and the ability to monitor and optimize your local online presence.
Can Local SEO tools help my brick-and-mortar store?
Absolutely! Local SEO tools are particularly valuable for brick-and-mortar businesses. These tools can help you optimize your website and online listings, manage customer reviews, and drive foot traffic to your physical store by ensuring you appear prominently in local search results.
What kind of data can Local SEO tools provide?
Local SEO tools provide valuable data related to your local online presence, including keyword rankings in local search results, local search traffic volume, online reviews and ratings, local competition analysis, and insights into customer behavior and preferences in your target area.
Are Local SEO tools suitable for businesses of all sizes?
Yes, Local SEO tools are beneficial for businesses of all sizes, whether you're a small local business or a larger enterprise. These tools can be customized to meet your business's specific needs and goals, regardless of their scale.
Also read : Social Listening Tools: Monitoring and Responding to Audience Engagement